RBC analyst thinks Intel should buy MediaTek to put a charge into its mobile line
19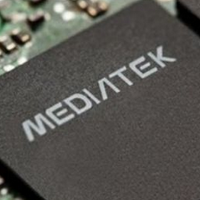 RBC analyst Doug Freedman, has a solution to jump start Intel's rather moribund mobile business. Freedman suggests that Intel buy MediaTek. The analyst thinks that at this stage, Intel would be better off purchasing growth in its mobile business, instead of waiting for it to occur naturally. MediaTek has built up a reputation as the vendor for low-cost smartphone manufacturers to turn to, for application processors and baseband chips.
The RBC analyst pulled out his trusty abacus, and computed that a purchase of MediaTek by Intel, would add 16% to the latter's marketshare in the smartphone and tablet SoC market. MediaTek has been picking up share in the markets it competes in, as opposed to Intel's stagnation. Intel owns a 4% marketshare of chips used in mobile devices. MediaTek, on the other hand, doubled its share of the baseband chip market from 7.3% to 14.4% from 2007 through 2013. During that same time period, industry leader Qualcomm went from owning 33% to capturing 62% of the market.
This year, Qualcomm is expected to own 40% of the baseband processor market, followed by MediaTek's 28%. Following Spectrum Communication's 14% of the market, Intel is next with just a 5% piece of the pie. The baseband processor is the chip that controls all of the radio functions on a mobile device.
"Instead of Intel continuing to spend $4 billion-$6 billion a year to enter the market (higher end of spending range as it achieves success), hypothetically, an acquisition of MediaTek may reallocate Intel's best-in-class under-utilized fabs and financial resources to a rising star in the SoC world, solidifying MediaTek's market position."-Doug Freedman, analyst, RBC
A purchase of MediaTek by Intel, would require a number of regulators to sign off on the transaction. It might be too much for Intel to make such an acquisition. Still, there is no doubt that as long as MediaTek's pricing structure remained the same following a transaction, Intel would benefit hugely from such a purchase.
source:
InvestorsBusinessDaily