Intel-based Lenovo K800 release date pegged for next month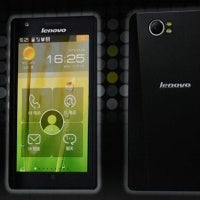 The Lenovo K800 is one of the first handsets to arrive with an Intel Medfield chip rather than an ARM-based solution and good news is that it will land on shelves as soon as next month.
Intel's China chief Sean Maloney confirmed that the K800 will land around the end of May on China's microblog Weibo. The phone will come featuring Intel's mysterious "Avatar Technology." We're yet to hear about what's that exactly.
We've seen the
Medfield chip
already deliver impressive performance. The Orange Santa Clara phone, based on Intel's reference platform, outscored the Samsung Galaxy Nexus and its TI OMAP4460 silicon. It felt slightly short of the Tegra 3-stuffed Transformer Prime.