Intel announces dual-core Atom, and OEM partners for future quad-core chips
14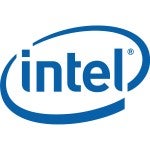 It looks like Intel is building on the little victories it has scored here and there in the smartphone market to make a big push for market share. First off, the company has announced a line of
dual-core
Atom processors (Clover Trail+). These are 32nm processors known as the Z2580 (2.0GHz), Z2560 (1.6GHz) and the Z2520 (1.2GHz). Intel promises "industry-leading performance" using its hyper-threading technology. While Intel's battery life on past silicon has been nothing to write home about, the company says that the new processors will feature battery life that will match current high-end devices.
4.2
and HSPA+ 42Mbps modems. The chipmaker has already inked pacts with ASUS, ZTE and Lenovo to use the Clover Trail+ in future smartphones and tablets made by the three manufacturers.
The graphics end of the integrated product is covered by the Intel Graphics Media Accelerator engine which supports video in 1080p at 30 fps. It also allows for
three times
the graphics performance for rich 3-D visuals and lifelike gaming using a core that supports 533MHz using boost mode. The new Atom platform supports two cameras including a primary camera with up to a 16MP sensor and a 15 frame-per-second burst mode for 8MP photos. Later this year, Intel will transition to 22nm Atom SoCs.
Intel also announced its quad-core Bay Trail processors for use in tablets. Performance
doubles
its current processor line for tablets and in the future, this line could be produced using 8nm technology. By the time the turkey has been consumed in 2013, expect to see the Bay Trail processor in Android and Windows 8 tablets produced by names like Acer, ASUS, HP, Lenovo, LG Electronics and Samsung.
Lastly, Intel announced its first multimode and multiband LTE chip, the XMM 7160. The chip draws only a small amount of power with its small size. The XMM7160 supports
15 LTE bands
simultaneously and just one chip SKU gives OEMs connectivity for LTE, DC-HSPA+ and
EDGE
. Th ce multi-mode chip will be ready in the first half of the year with Intel shipping single-mode units now. The company is hoping that eventually its processors will be ready to go along with the XMM7160 to provide an integrated offering for manufacturers combining the processor and radio.
source:
Intel
via
AndroidCentral
BARCELONA, Spain--(BUSINESS WIRE)--MOBILE WORLD CONGRESS – Intel Corporation today announced a range of new products, ecosystem and enabling efforts that will further accelerate the company's presence in mobile and help usher in new devices and richer experiences with Intel Inside®.

"Today's announcements build on Intel's growing device portfolio across a range of mobile market segments"

The announcements include a new dual-core Atom™ SoC ("Clover Trail+") platform for smartphones and Android* tablets, and the company's first global, multimode-multiband LTE solution that will ship in the first half of this year. Other disclosures included "Bay Trail" momentum, mobile device enabling efforts, and continued smartphone momentum in emerging markets with the Intel® Atom™ Z2420 processor-based platform.

"Today's announcements build on Intel's growing device portfolio across a range of mobile market segments," said Hermann Eul, Intel vice president and co-general manager of the Mobile and Communications Group. "In less than a year's time we have worked closely with our customers to bring Intel-based smartphones to market in more than 20 countries around the world, and have also delivered an industry-leading low-power Atom™ SoC tablet solution running Windows* 8, and shipping with leading OEM customers today. Looking forward, we will build upon this foundation and work closely with our ecosystem partners, across operating systems, to deliver the best mobile products and experiences for consumers with Intel Inside."

New, Efficient Atom™ SoC Platform

Intel's new Atom™ processor platform ("Clover Trail+") and smartphone reference design delivers industry-leading performance with low-power and long battery life that rivals today's most popular Android* phones. The product brings Intel's classic product strengths, including high performance that lets you enjoy smooth Web browsing, vibrant, glitch-free, full HD movies, and an Android* applications experience that launches fast and runs great.

The platform's 32nm dual core Intel® Atom™ Processors -- Z2580, Z2560, Z2520 -- are available in speeds up to 2.0 GHz, 1.6 GHz and 1.2GHz, respectively. The processor also features support for Intel® Hyper-Threading Technology, supporting four simultaneous application threads and further enhancing the overall efficiency of the Atom cores.

The integrated platform also includes an Intel® Graphics Media Accelerator engine with a graphics core supporting up to 533MHz with boost mode, and delivering up to three times the graphics performance1 for rich 3-D visuals, lifelike gaming and smooth, full 1080P hardware-accelerated video encode and decode at 30fps.

"Our second-generation product delivers double the compute performance and up to three times the graphics capabilities1, all while maintaining competitive low power," Eul said. "As we transition to 22nm Atom SoCs later this year, we will take full advantage of the broad spectrum of capabilities enabled by our design, architecture, 22nm tri-gate transistor technology, and leading-edge manufacturing to further accelerate our position."

The new Atom platform also brings advanced imaging capabilities, including support for two cameras, with a primary camera sensor up to 16 megapixels. The imaging system also enables panorama capture, a 15 frame-per-second burst mode for 8 megapixel photos, real-time facial detection and recognition, and mobile HDR image capture with de-ghosting for clearer pictures in flight.

The platform is also equipped with Intel® Identity Protection Technology (Intel IPT), helping to enable strong, two-factor authentication for protecting cloud services such as remote banking, e-commerce, online gaming and social networking from unauthorized access. Since Intel IPT is embedded at chip-level, unlike hardware or phone-based tokens, it can enable more secure, yet user-friendly cloud access protection. Intel is working with partners including Feitian*, Garanti Bank*, MasterCard*, McAfee*, SecureKey* Technologies Inc., Symantec*, Vasco Data Security International* Inc. and Visa* Inc. to incorporate this technology into their services.

With WUXGA display support of 1900x1200, the platform will also enable larger-screen Android* tablet designs. It also includes support for Android* 4.2 (Jelly Bean), Intel Wireless Display Technology, HSPA+ at 42Mbps with the Intel® XMM 6360 slim modem solution, and the new industry-standard UltraVioletTM Common File Format.

Customers announcing support for "Clover Trail+" platform for phones and tablets include ASUS*, Lenovo*, and ZTE*.

Debuting at CES last month, the Lenovo* IdeaPhone K900* is based on the Intel® Atom™ processor Z2580 and delivers rich video, graphics and Web content at fantastic speeds. The IdeaPhone is 6.9mm thin and also features the world's first 5.5-inch full high-definition 400+ PPI screen for increased clarity of text and images. The K900 will be the first product to market based on the Atom processor Z2580. Lenovo plans to introduce the smartphone in the second quarter of 2013 in China, followed soon by select international markets.

Building on the Atom processor platform ("Clover Trail+"), Intel also highlighted its forthcoming 22nm smartphone Atom™ SoC ("Merrifield"). The product is based on Intel's leading-edge 22nm process and an entirely new Atom microarchitecture that will help enable increased smartphone performance, power efficiency and battery life.

Long-Term Evolution (4G LTE)

Intel's strategy is to deliver a leading low-power, global modem solution that works across multiple bands, modes, regions and devices.

The Intel XMM 7160 is one of the world's smallest2 and lowest-power multimode-multiband LTE solutions (LTE / DC-HSPA+ / EDGE), supporting multiple devices including smartphones, tablets and Ultrabooks™. The 7160 global modem supports 15 LTE bands simultaneously, more than any other in-market solution. It also includes a highly configurable RF architecture running real time algorithms for envelope tracking and antenna tuning that enables cost-efficient multiband configurations, extended battery life, and global roaming in a single SKU.

"The 7160 is a well-timed and highly competitive 4G LTE solution that we expect will meet the growing needs of the emerging global 4G market," Eul said. "Independent analysts have shown our solution to be world class and I'm confident that our offerings will lead Intel into new multi-comm solutions. With LTE connections projected to double over the next 12 months to more than 120 million connections, we believe our solution will give developers and service providers a single competitive offering while delivering to consumers the best global 4G experience. Building on this, Intel will also accelerate the delivery of new advanced features to be timed with future advanced 4G network deployments."

Intel is currently shipping its single mode 4G LTE data solution and will begin multimode shipments later in the first half of this year. The company is also optimizing its LTE solutions concurrently with its SoC roadmap to ensure the delivery of leading-edge low-power combined solutions to the marketplace.

Intel® Atom™ Platform Z2420

As Intel expands its geographic presence, the company sees tremendous opportunity in delivering rich Intel-based mobile experiences to consumers across emerging markets.

As part of its strategy to take advantage of the fast growing market for value smartphones in emerging markets, which some analysts expect to reach 500 million units by 2015, Intel highlighted continuing momentum with the Intel Atom Processor Z2420 platform (formerly "Lexington"). Since it was first announced at CES, Acer* (Thailand, Malaysia), Lava* (India) and Safaricom* (Kenya) have all announced new handsets.

Etisalat Misr*, a leading telco operator based in Egypt and a subsidiary of Etisalat group UAE, in collaboration with Intel today announced plans for the Etisalat E-20 Smartphone with Intel Inside®. Set to debut in Egypt in April, the Intel-based handset will be the first in the Middle East and North Africa region, and the second introduction in Africa to-date, building on the recent launch of Safaricom* in Kenya.

Demonstrating the flexibility of the Atom SoC platform to accommodate a range of device and market segment needs, ASUS* later today will announce a new Android* tablet based on the Intel® Atom™ Processor Z2420.

Tablets with Intel Inside®

Building on the device momentum and industry-leading power-efficiency of the award-winning Atom processor Z2760, Intel's first quad-core Atom SoC ("Bay Trail"), will be the most powerful Atom processor to-date -- doubling the computing performance of Intel's current- generation tablet offering and providing the ecosystem with a strong technology foundation and feature set from which to innovate. The "Bay Trail" platform, scheduled to be available for holiday 2013, is already up and running on Windows* and Android* and will help enable new experiences in designs as thin as 8mm that have all-day battery life and weeks of standby.

Intel is currently working with Compal*, ECS*, Pegatron*, Quanta* and Wistron* to accelerate "Bay Trail" tablets to the market. Intel is also extending its work with leading OEM partners globally, building on the strong foundation of Intel Atom processor Z2760-based tablet designs in market from Acer*, ASUS*, Dell*, Fujitsu*, HP*, Lenovo*, LG Electronics and Samsung*.

Enabling Mobile Devices with Intel Inside®

Intel today announced an expansion of its ecosystem enabling efforts to deliver new device and market innovations across a range of Windows*- and Android*-based mobile devices.

Intel platform and enabling programs have been the foundation of OEM and ODM innovation for decades. The new program will focus on accelerating time to market for leading-edge mobile devices based on Intel® architecture with top OEMs and ODMs. The program will focus first on tablets, followed by phones, providing pre-qualified solutions with simplified building blocks to scale designs quickly for mature and emerging markets. The Atom Processor Z2760 and the company's forthcoming 22nm Atom SoC, codenamed "Bay Trail," will be the starting foundation for the effort.

About Intel

Intel (NASDAQ: INTC) is a world leader in computing innovation. The company designs and builds the essential technologies that serve as the foundation for the world's computing devices. Additional information about Intel is available at newsroom.intel.com and blogs.intel.com.

Intel, Atom, Core and the Intel logo are trademarks of Intel Corporation in the United States and other countries.

*Other names and brands may be claimed as the property of others.

1 Compared to the Intel Atom Processor Z2460 platform; Graphics clock will vary based on SKU: Z2580, Z2560, Z2520. 2 Compared with competitive solutions shipping in market today.

Contacts

Intel Corporation
Claudine Mangano, 408-887-2706
claudine.a.mangano@intel.com
Agnes Kwan, 408-398-2573
agnes.ck.kwan@intel.com