Instagram uploads now possible for Asha/S40 devices courtesy of Instagraph
10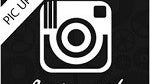 If you are sporting one of the new Nokia Asha devices, the creators of Instagraph, an excellent Instagram client for Windows Phone, have developed
Instagraph Uploader
for S40 gear.
The app is based on WebApp 3.0 which enables Instagraph Uploader to access the native camera which lends to a more first-party app feel. It has a decent feature list for an app running on the S40 platform as well.
With Instagraph Uploader you can create an account, select photos from your existing albums or take a pic with the camera, share the image on Instagram and view your upload history too. You can use all the filters but like its Windows Phone cousin, there is no viewer available. Also like its Windows Phone cousin, Instagraph Uploader is supported by racked iOS/Android motherboards hosted on distributed Azure services, so the app does not hack Instagram's APIs in the process.
Instagraph Uploader is $3 and is available in the Nokia Store now, check out the images and video below, then find it via source link if you want one for your S40 device.
sources:
Instagraph Uploader
via
WPXBOX
and
My Nokia Blog