Instagram update adds new filters and support for emoji hashtags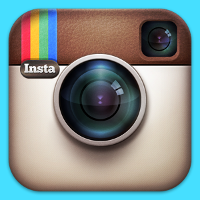 If you're a big fan and a moderate to heavy user of Instagram, we have some exciting information to pass along to you. There are new filters added to the app: Lark, Reyes, and Juno. According to Instagram,
Lark
"desaturates" reds while "punching up" blues and greens to bring landscapes to life.
Reyes
adds a "dusty, vintage look" to your images. And
Juno
"tints cool tones green while making warm tones pop and whites glow."
Instagram is also adding emoji support for hashtags. This way, if words fail you when you're trying to express yourself with a clever hashtag, you can simply find an emoji that best demonstrates your emotions, and post it on Instagram.
"Inspired by weekend adventures outdoors, Lark, Reyes and Juno are a family of modern, subtle filters that brighten and enhance your photos in refined, beautiful ways. Lark desaturates reds while punching up blues and greens to bring your landscapes to life. Reyes brings a dusty, vintage look to your moments. And finally, Juno tints cool tones green while making warm tones pop and whites glow for vibrant photos of people."-Instagram
The update is available today with version 6.11.0 for iOS, available from the App Store. Version 6.20.0 for Android is available from the Google Play Store. You can take a look at the new filters by clicking on the slideshow, below.
source:
Instagram