Instagram disables deeplinks to Telegram and Snapchat
7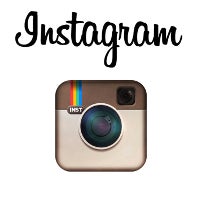 Complaining that Instagram wasn't designed with such links in mind, the picture-sharing app will no longer allow users to post "add me" or "follow me" deeplinks to their profile page if they link back to Telegram or Snapchat. In a statement, Instagram says that "other types of links" will still work including those to celebrities' blogs, YouTube videos, iTunes pages and more.
A tweet disseminated earlier today by Telegram blamed Instagram's owner Facebook for taking what it obviously feels is a hypocritical action. Pavel Durov, the messaging app's founder, pointed out that links to LinkedIn, Twitter, Facebook, VK and Periscope still work. Durov noted that this isn't the first time that links to Telegram have been blocked by a Facebook owned property. "Like in [the] case with WhatsApp blocking links to Telegram, we received no clarification or warning from Facebook/Instagram."
Telegram has been growing rapidly and also offers an in-app photo editing feature. At the time that Telegram announced this capability, it was sharing 35 million pictures a day compared to Instagram's 70 million. Regardless of whether that gap has since increased, dropped, or stayed the same, it seems that Instagram does feel threatened.
"You may choose, at your sole and absolute discretion and risk, to use applications that connect the Service or your profile on the Service with a third-party service (each, an "Application") and such Application may interact with, connect to or gather and/or pull information from and to your Service profile. By using such Applications, you acknowledge and agree to the following: (i) if you use an Application to share information, you are consenting to information about your profile on the Service being shared; (ii) your use of an Application may cause personally identifying information to be publicly disclosed and/or associated with you, even if Instagram has not itself provided such information; and (iii) your use of an Application is at your own option and risk, and you will hold the Instagram Parties (defined below) harmless for activity related to the Application."-Instagram's Terms of Service
source:
@telegram
via
TechCrunch