Instagram brings back GIPHY integration after the database promises to stop racial GIFs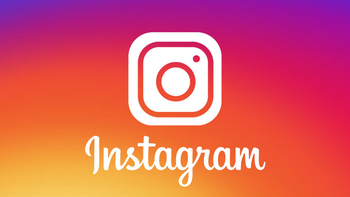 Earlier this month, the discovery of a racial GIF sticker sourced from database GIPHY led Instagram and Snapchat to both remove GIPHY integration from their apps. Today, Instagram has decided to give GIPHY another chance after the latter did a thorough review of its GIF inventory four times, and found nothing offensive. GIPHY also will examine new GIFs before adding them to its library. Snapchat has nothing to announce yet about whether or not it will reinstate its GIPHY integration.
On January 24th, Instagram announced that it would be offering users
access to GIPHY's GIF stickers to use in their Instagram Stories
. The following month,
Snapchat followed suit
. The offensive GIF was first discovered around March 8th in the U.K. We've decided not to show you the image of the GIF that led Instagram and Snapchat to take action. It is extremely offensive and disturbing.
Instagram shut down the integration with GIPHY within half an hour of discovering the offensive GIF. At the time, a spokesman for the picture and video sharing site said, "This type of content has no place on Instagram." The next morning, GIPHY said that an internal investigation discovered a bug in the filter that is supposed to weed out GIFs with offensive content.
GIPHY has released a lengthy statement which you can find below.
"CHANGES TO GIPHY'S STICKER MODERATION
Before we get into the details, we wanted to take a moment and sincerely apologize for the deeply offensive sticker discovered by a user on March 8, 2018. To anyone who was affected: we're sorry. We take full responsibility for this recent event and under no circumstances does GIPHY condone or support this kind of content. The content was immediately removed and after investigation a bug was found in our content moderation filters affecting stickers. This bug was immediately fixed and all stickers were re-moderated. We have also finished a full investigation into our content moderation systems and processes and have made specific changes to our process to ensure something like this does not happen again.

THE CHANGES
After fixing the bug in our content moderation filters and confirming that the sticker was successfully detected, we re-moderated our entire sticker library 4x. We have also added another level of GIPHY moderation before each sticker is approved into the library. This is now a permanent addition to our moderation process. We hope this will ensure that GIPHY stickers will always be fun and safe no matter where you see them.

THE FUTURE AND BEYOND
GIFs and Stickers are supposed to make the Internet a better, more entertaining place. GIPHY is committed to making sure that's always the case. As GIPHY continues to grow, we're going to continue looking for ways to improve our user experience. Please let us know how we can help at: support@giphy.com."-Team Giphy
source:
TechCrunch