Injunction on Blackberry service in US delayed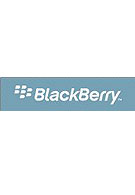 The 24 February turned out to be a lucky day for the producer of Blackberry handsets – Research in Motion as the U.S. District Judge James Spencer, presiding over the long-running patent infringement case between RIM and the patent holder NTP, decided to delay the injunction on RIM's BlackBerry service in the US. Although the judge claimed that RIM had infringed NTP's patents and said that there would be an injunction, he didn't indicate when this would happen. He, however, made it clear that he would make sure to exempt government agencies and offices from a potential shutdown of the Blackberry service. Judge James Spencer also expressed his astonishment that the two sides of this case had left it to the court to take this "incredibly important decision".
According to the analysts, however, this decision may be made by RIM and NTP in the end, as RIM has indicated recently that they are more open to a settlement and NTP, on the other hand, may be more willing to reach a settlement after a second patent was rejected in a final decision by the U.S. Patent and Trademark office.
Source: Yahoo!News