Ingress, Google's augmented reality game, released for iOS
5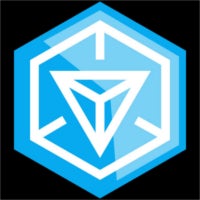 Ingress
is a game developed by Niantic Labs (a Google subdivision). What sets it apart from other games you may have on your mobile is the way it is played - dubbed as "Augmented Reality", the game employs our surroundings as its playground, requiring the player to go out into the world and view game content by looking through their phone's camera.
So far, Ingress has been available for Android only. And, being a Massively Multiplayer strategy, it goes without saying that limiting it to a single platform wouldn't be the most benefitial choice for the game and its enthusiastic community. Thankfully, Google agrees with this way of thinking. If you are one who is interested in this game, but have so far been unable to join in on the portal-tapping fun due to owning an iOS device, it is time to rejoice! The game has been released on the App Store today and yes, it is free. You will need iOS 5 or higher and can play it on an iPhone, iPad or iPod Touch.
Ingress is a strategy game, whose goal is to capture and/or create portals at different landmarks and link them in a way that creates virtual triangular fields over big areas. It is set in a world where invasion from an extraterrestrial force seems imminent and humanity is divided in 2 factions – The Enlightened and The Resistance, each battling for control over more area – and thus more portals. Sounds gimmicky, yes, but some have found it to be highly addictive. The game has a deep backstory, for those who like to dive in and geek-out. Some have praised it for its social side, others have turned it into a lifestyle, tattoos included.
So check it out and let us know what you think.