"Indestructible" Motorola Defy ad defied by the ASA
9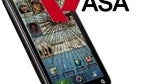 Motorola has been handed another setback by the British Advertising Standards Agency. The victims this time were two ads promoting the
Motorola Defy
as "life proof". The ads showed the phone dropped on floors, in pools, and generally abused during raucous night-life scenarios. Accompanying the ads were motion graphics announcing that the phone was "dance floor proof" and "pool party proof".
The ASA received multiple complaints from individuals that had apparently broken their phones in a manner similar to what is depicted in the ad. Motorola responded that the ad was not misleading, as it was shot with a single real phone, without enhancement from computer graphics (and presumably without the use of a "stunt phone").
Motorola also claimed that the phones were tested extensively, with phones dropped from a variety of heights onto a wide range of services. The Defy was put through an accelerated life testing program, with individual Defy units dropped as many as 25 times. During the testing phase Motorola advises that about 1.5% of the time the screen was damaged during a fall.
The ASA found that in general the ad would be viewed as advertising a phone that was damage-resistant rather than break-proof. They still asked for the ads to be pulled and revised, however, due to the specific height from which the phonies shown dropping in the ads. They said that Motorola did not provide specific evidence that the handset could regularly survive falls of the height depicted, and that in fact the data sent to the ASA showed that damage was a likely occurrence to the screen when dropped from a similar height.
Earlier this year Motorola Mobility
had to pull and revise ads
claiming that the
Motorola Atrix 4G
was "the world's fastest smartphone" because the dual-core CPU was clocked slower than the 1.2 GHz dual-core Samsung Galaxy S II. You can take a look at the ad below to make up your own mind about whether or not it's misleading:
source:
ASA
via
reghardware