In the future, your smartphone could be taking photos and videos without reflections, obstructions getting in the way
10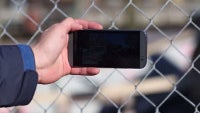 A team of Google and MIT researches have devised an ingenious computational approach to what they're calling 'obstruction-free' photography, and will be presenting the fruits of their labor at SIGGRAPH 2015. Luckily for us, the team behind the algorithm — including Tianfan Xue, Michael Rubinstein, Ce Liu, and William T. Freeman — have already released some impressive sample footage. While it's certainly a bit too early to make any educated guesses, we could speculate that, in the future, a camera feature such as this could be a part of your smartphone.
So what exactly is obstruction-free photography? Put simply, just think of every image or clip you've ever taken shooting scenes through a window (reflections) or something like a fence. Now, you only did that because you most probably had no other choice — take the shot, or leave it. With the above-mentioned researchers' algorithm, however, you could have recorded the scene without any nasty reflections or distracting fences ruining the footage.
Here's an example of the algorithm doing its thing by eliminating reflections (snapshot taken from video):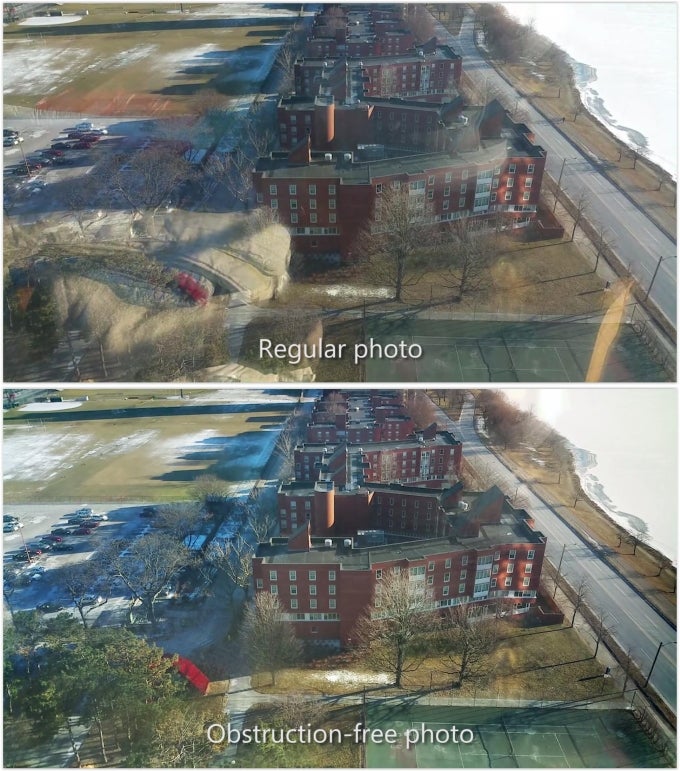 And here's another example with what the approach can do for videos through fences:

We won't lie, that's pretty impressive, and we're sure you'll agree. Of course, in order to achieve this effect, you're required to take a video and move the camera around so that the algorithm can then use the data from the hidden spots (behind the fence or obscured by reflections) to repair the image. A more thorough explanation is available in the video outlining the approach right below, and we expect that the researchers will discuss their method in even greater detail at SIGGRAPH 2015.
Obviously, it'll be a while (if ever) before such a feature becomes a part of your smartphone camera. But even if it sounds incredibly complex and highly unlikely right now, you only need to remind yourself about all the technological breakthroughs the smartphone industry is responsible for to realize that this is not at all impossible. After all, few people imagined that we would one day have computing devices that fit in our pockets and offer infinitely more power than all of NASA's computers when it put a man on the Moon.