Imagine if Siri or Cortana were real people; that is what Ooloo is all about
18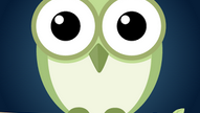 Did you ever wonder what it would be like if Siri was a real person, sitting at a desk with a Mac and a set of headphones, answering questions from around the world? That is what Ooloo is all about. Instead of a virtual assistant, you get a real-life assistant. Simply tap a button on the app, and leave a vocal message with the inquiry. When the Ooloo staff has your answer ready, you will see a notification icon pop up on your phone.
Available for iOS and Android users, the Ooloo app right now is free to install and for now, the service is also free. Fifty employees will be working around the clock. Simple questions will be answered in a few seconds, and more complex ones will take a few minutes for a response.
Ooloo will use web searches to answer your questions and says that it will do a better job than Google Now, Cortana or Siri. User data will be stored for 24 hours, including both questions and answers, although iDrive, the company behind the service, promises the data won't be used or sold to third parties.
source: Ooloo (
iOS
|
Android
) via
BGR