If we get an Edge and a normal Galaxy Note 7, which one would you prefer? (poll results)
18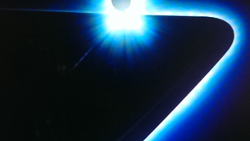 A few days ago,
we received an allegedly official teaser for the Samsung Galaxy Note 7
. What was interesting about it, other than it teasing one of the most anxiously anticipated releases of the year, is that it suggested we may be getting an 'Edge' variant of the new phablet. As a quick reminder, after introducing the
Galaxy Note Edge
alongside the
Galaxy Note 4
almost two years ago, Samsung then brought just a normal, flat Galaxy Note 5.
Of course, unlike the Galaxy S6 edge and S7 edge, and all the other S-series 'edge' variants, the Note Edge featured a wider 'edge' display, but only on the right hand side. So there's obviously a question of whether Samsung, if really working on an 'edge' flavor, will go for dual- or single-curved display.
We thought we'd ask you which one you'd prefer
.
Looking at the results from the poll, a little over 50% of participants say they're not interested in an 'edge' variant whatsoever, closely followed by folks who'd like to see the dual-curved form factor make it to Samsung's phablet line. Under 6% of voters say they'd prefer a single-curve Note 7 à la Note Edge.