If things had turned out differently, you could be using the General Electric iPhone
16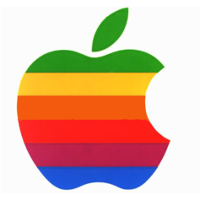 Had the top brass at General Electric agreed to the deal, the company could have purchased Apple back in 1996 for just $2 billion, a mere pittance of what Apple would be worth 20 years later. The story was revealed in a new book by former NBC CEO Bob Wright titled "The Wright Stuff." At the time, NBC was owned by GE and headed by corporate wheeler-dealer Jack Welch.
Back in 1996, with Apple struggling and the stock trading at $20, the company's CEO was Michael Spindler who was practically begging GE to take the company off his hands. Of course, history would write a more compelling story for Apple. Steve Jobs returned after NeXT was purchased by Apple. Jobs' return to the company he co-founded led to the development of the colorful new iMac, the Apple iPod, the Apple iPhone and the Apple iPad.
"The stock price was $20, and [Spindler] was explaining he couldn't get the company moving fast enough and the analysts were on his case. He was sweating like mad and everybody said, 'We can't manage technology like that.' We had a chance to buy it for $2 billion."-Bob Wright, former CEO, NBC
Today, Apple's market cap of $607 billion is more than twice GE's $296 billion. From Apple's point of view, sometimes the best deals you make are the ones that never get done.
source:
NYPost