Id's John Carmack predicts mobile devices as powerful as today's consoles in two years
20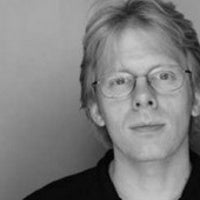 One of the most influential people in the gaming industry, John Carmack, the person behind Wolfenstein, Doom and Quake, predicted that mobile devices will be comparable in power to what today's consoles offer.
"It's unquestionable that within a very short time, we're going to have portable cell phones that are more powerful than the current-gen consoles,"
Carmack said in an interview for IndustryGamers.
"People have exaggerated the relative powers - the iPad2 is not more powerful than the 360. It's still a factor of a couple weaker. But the fact that it's gotten that close that fast - that means that almost certainly, 2 years from now, there will be mobile devices more powerful than what we're doing all these fabulous games on right now."
The iPad has grown to have over 100,000 apps in slightly less than a year and a half, a stunning growth for a device that opened a new form factor. But it's not just the user who benefits from this growth – developers on iOS alone have registered $2.5 billion in revenue to date. The convenience of having a mobile device matching a console is unquestionable and the gaming guru admitted that he sees huge prospects in mobile gaming and cloud gaming services like OnLive. Do you think that consoles can eventually be replaced by mobile devices or will those two platforms just keep on growing in parallel? Feel free to share your opinions in the comments below.