ION360 U is a portable 360-degree camera & battery case for your iPhone or Galaxy
2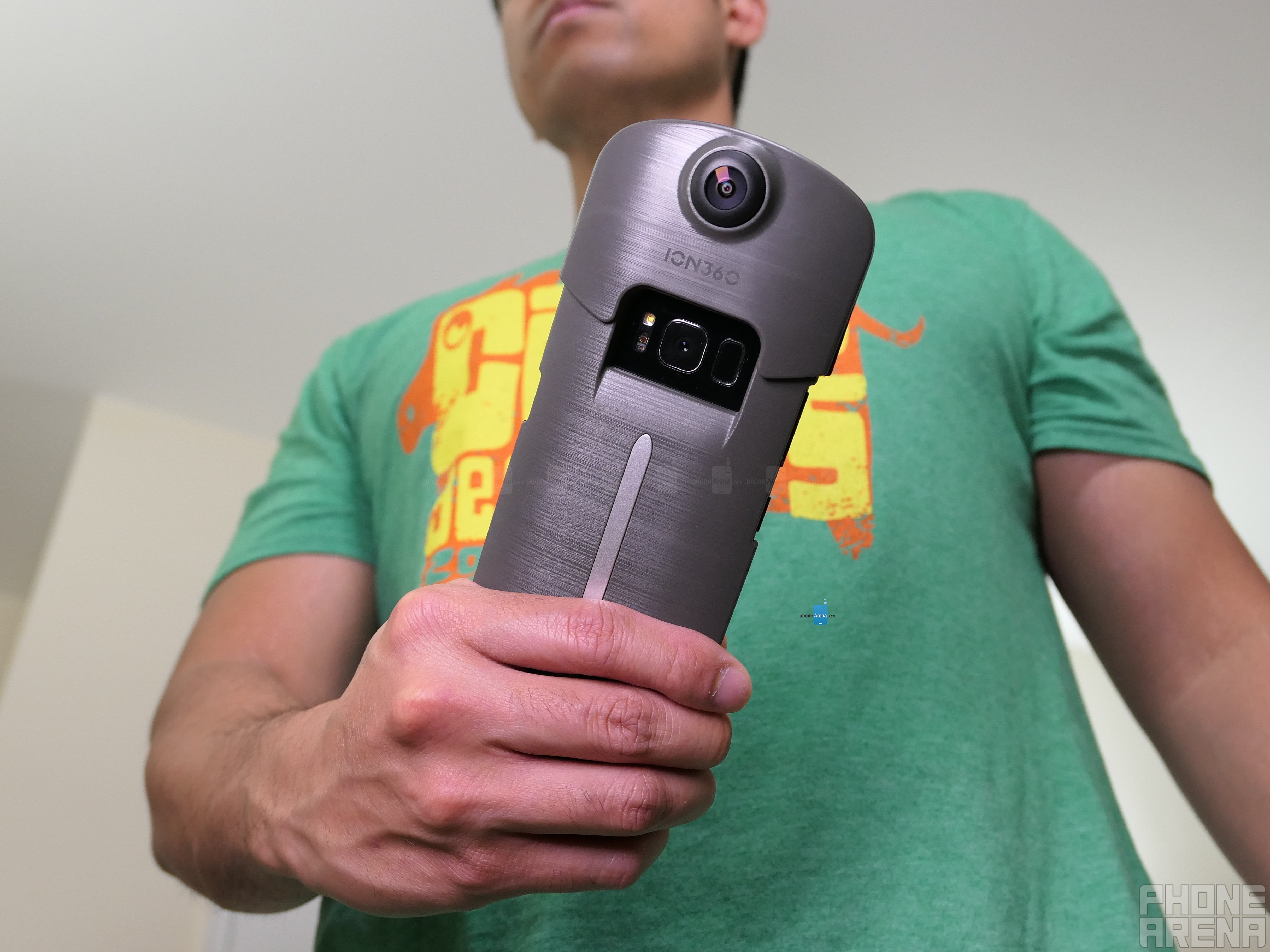 It's tough to gather the penetration level of 360-degree cameras on consumers. For starters, they break down to two kinds of camps – dedicated ones, and ones that are attached as an accessory. We've seen plenty of solutions from both categories already, like the dedicated Samsung Gear 360 and the 360-degree MotoMod, but the ION360 U is specifically targeting iPhone 7, 7Plus, Samsung Galaxy S8and S8+ users.
That's because the ION360 U is particular to them, boasting a handy phone case that allows the 360-degree camera to attach properly to the phones in question. Whichever one you end up going, the tight-fitting cases double as battery cases as well, boasting 1260 mAh battery cells that can charge your smartphone on the go. This, too, is used to power the 360-degree cameras, which are positioned over the top of the case.
As for the specs, they're not too shabby. It features two 7.4MP cameras with 200-degree views, 4K Ultra HD 3840 x 2160 recording at 30 FPS, and livestreaming support for Facebook and YouTube. With Facebook in particular, not only can you stream in 360 using your personal account, but you can also do it with Facebook pages that you manage. Everything is captured using the accompanying ION360 U app for Android and iOS.
If you happen to own any of the phones we mentioned that's supported by the ION360 U, just know you'll be forking over $299.99 to pick it up online through
ION360's web site
– or alternatively, on
Sprint's web site
. There's also a deal going on right now through Sprint where you can save $100 when you bundle the ION360 U with the iPhone 7 or 7 Plus.
Recommended Stories