INQ Cloud Touch is not the Facebook phone, but an incredible simulation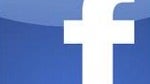 We recently
reported
that speculation that a Facebook designed smartphone was heading for the market had been quashed by the company. But while there might not be a Facebook phone on the horizon, the INQ Cloud Touh is a new Android phone optimized for the social network.
The handset uses widgets as shortcuts to your favorite Facebook features like People, Events, Notifications, and Places. Your main Facebook feed is displayed right in the center of the screen with a shortcut to a Facebook Chat application at the bottom. INQ Mobile CEO Frank Meehan said, "We want to do for the Facebook generation what BlackBerry did for the enterprise market. For someone under 30 this is the stuff you want to see all the time."
The INQ Cloud Touch is expected to launch first in Europe during May. That should be followed up with a U.S. release assuming a carrier is found willing to subsidize the device. A version with a QWERTY keyboard called the INQ Cloud Q is also in the works.
source:
TechCrunch