IFTTT arives on Android, allows you to easily create automated tasks on your device for free
7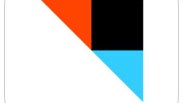 Google's platform has long been praised as being highly-flexible and multifunctional, yet sometimes we are being truly surprised by simple apps
that take customization and automation to the next level
. Available on iOS for a few months now, IFTTT (previously known as If This Then That) is one of these apps and guess what! - it just made its way to Android.
What it does is both simple and impressive – IFTTT will execute a specific action once a predefined trigger or condition has been met. Yes, there are already a number of similar apps in Google Play, which allow your device to automatically do certain actions, like turning off your Wi-Fi when you leave home or enabling flight mode after 11 p.m. Although IFTTT lacks such features, the app's true power lies in its ability to automate the interactions between various apps and services.
Thanks to IFTTT's simple and user-friendly interface, it's more than easy to create automated tasks, which are called recipes. Want to automatically upload your Flickr photos to Facebook? Ever desired to automatically record and upload your voicemails to Dropbox? Want to automatically set the latest photo you uploaded on Instagram as your wallpaper? Want to automatically tweet "Happy New Year" on New Year's Eve? No worries, IFTTT has got you covered. You can even automate it to send you a notification whenever President Obama approves a new law. Quite interesting, right?
The app comes with a panoply of options and supports an impressive amount of popular apps and services out there – apart from the ones we already mentioned, IFTTT users can automate different aspects of Gmail, Evernote, Twitter, Foursquare, Last.fm, LinkedIn, Pocket, Reddit, and many, many others. IFTTT also supports several home automation systems – SmartThings, Belkin WeMo, and Philips Hue, to name a few. However, for the sake of simplicity, each of the recipes can contain just a single trigger and only one action.
Apart from creating their own automation recipes, IFTTT users can browse among the app's repository and download preset ones, as well. Nevertheless, once you download a popular recipe, you'll need to edit it so that it corresponds with your specific needs. For example, you'd have to specify your home location, input your Wi-Fi network's name, or key in your, say, Gmail password.
We recommend that you go check IFTTT out - chances are that this nifty and helpful app might save you some time and make your everyday smartphone usage a tad easier. IFTTT is completely free to use, so don't wonder, go ahead and give it a try!
Download: IFTTT (
Android
|
iOS
)
via:
The Verge