How to automate tasks on your Android phone
8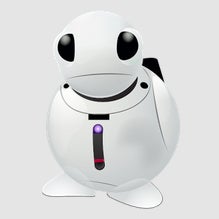 Android handsets are becoming so versatile that it is easy to start using them for most of your computing, communication and everyday tasks, repeating the same actions with your phone many times over during the daily interactions.
You may or may not know, however, that there are several excellent apps that allow you to automate the heck out of the daily, weekly and so on routine tasks you do with your handset. These are based on sets of rules created with and-or conditions on if-then algorithms, that let you create macros of sorts, similar to the ones on your Windows machine or in your Excel table, that execute certain action (s) with your handset, if the input conditions are met. A simple example would be "If I'm leaving home/work, then always turn off Bluetooth, unless paired, and Wi-Fi as well."
Yep, this is all possible with such apps, but there's a newcomer on the Android automation front, called simply Automated Device, that combines the best of both worlds - it is more comprehensive than your typical free automation app, yet keeps their price tag of zero. The app is a very useful addition to
the other automation apps of choice for Google's mobile OS
. Check the best contenders below, and load them up on your Android device to start your lazy days with the smart gear.