IBM says its enterprise customers prefer Windows Phone handsets at work
52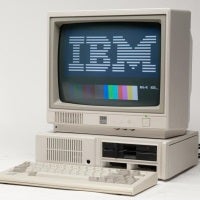 According to Jim Szafranski, senior VP of customer platform services at IBM's Fiberlink unit, many of its enterprise customers prefer Windows Phone devices for their employees. They cite the OS's tight integration with Microsoft's enterprise software, such as Active Directory and Exchange, as the reason.
In related news, analyst agency 451 Research said that 12% of US companies are planning to deploy Windows Phone 8 devices in the first quarter of 2014. So, if you live in the USA, and enjoy bringing your non-WP smartphone to work, be prepared. If your employer is among the interested 12%, it might politely ask you to switch to Windows Phone soon.
its efforts with KNOX on Android
, while BlackBerry has been in this business for quite some time with
its BES platform
.
Enterprise security is a big market, thus third-party companies, such as the aforementioned IBM-Fiberlink, have taken the opportunity to fill in this gap in WP8. Recently, the company released the MaaS360 Security Productivity Suite, which features secure email, calendar, contacts, and browser. It also provides a Trusted WorkPlace environment for Android , iOS, and Windows Phone devices.
It will be interesting to see whether any of Microsoft's old and new Windows Phone partners will pursue the platform's enterprise opportunies. In early February, Nokia began offering its Lumia handsets
on trial for UK businesses
.
via
WMPowerUser