Humor: iCloud is user friendly and meets someone new
36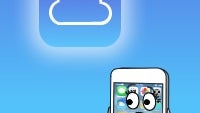 Face it, Apple does a lot of things right, but when they go wrong, it can be a source of
near endless entertainment
. Look at Apple Maps, there have not been any major mishaps lately, but thinking about that less than perfect launch will still get a chuckle out of a geek here-or-there.
Now, with similar fanfare, iCloud is going to be the butt of jokes for a while. In fact, we imagine that there are some significant revisions being made to Tim Cook's keynote speech for Apple's announcement on
September 9th
.
We are sure to get some insight about what really happened with iCloud and the compromised celebrity accounts which saw all sorts of risqué pictures passed around the internet. In the meantime, the general consensus covers a lot of different angles, for the iCloud part, it looks like some basic email-password brute force attacks.
Does that mean you can never trust cloud storage again? No, but if anything, this most
recent episode
serves as a sober reminder to take no nonsense steps to protect your data. The most basic steps will often deter common attacks, since many will seek a path of least resistance.
As for what happened leading up this past weekend, it might have been as simple as the jokers at Joy of Tech depicted below.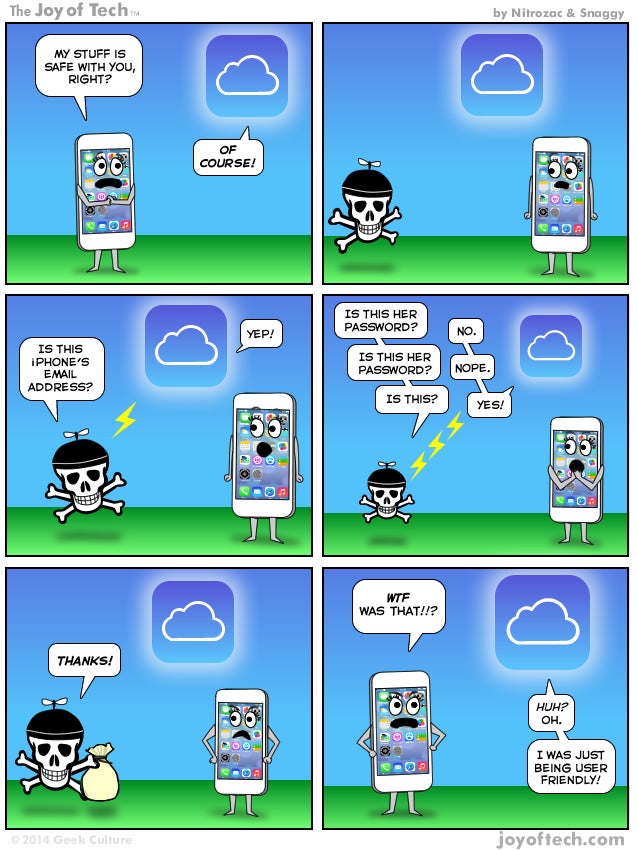 source:
The Joy of Tech