Humor: The issues behind slow iOS 8 adoption rate
23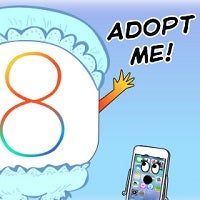 Apple typically enjoys a rapid adoption rate when it comes to updates for iOS. We have grown accustomed to the smooth operation of iOS, and because of Apple's control over how and when updates are pushed, we have grown equally accustomed to a near uniform experience with timely updates.
iOS 8, however, only lived up to part of that ideal. Yes, the update was pushed out in typical and uniform Apple fashion, but the rate of acceptance by end users has been anything but smooth.
Among a myriad of
functional problems
that were identified for those that updated, one of the outlying issues with iOS 8 was just the sheer size of the file, the time investment needed to handle the update, and the space required on the device if you performed the update over the air. It's a fat update for sure.
Those with any sizable amount of content on a 16GB iPhone had to do a lot of housecleaning to accommodate the nearly 6GB of necessary free space to do an OTA update. Otherwise, they had to go for the old plug-a-cable-into-the-phone-and-start-up-iTunes method.
While things started as a rapid upgrade trend for users in the
first few days
, iOS 8 has seen its
acceptance basically plateau
while people wait for a true and official "all clear," and also allow for enough time to manage storage if needed and actually perform the update, a process that for some took several hours.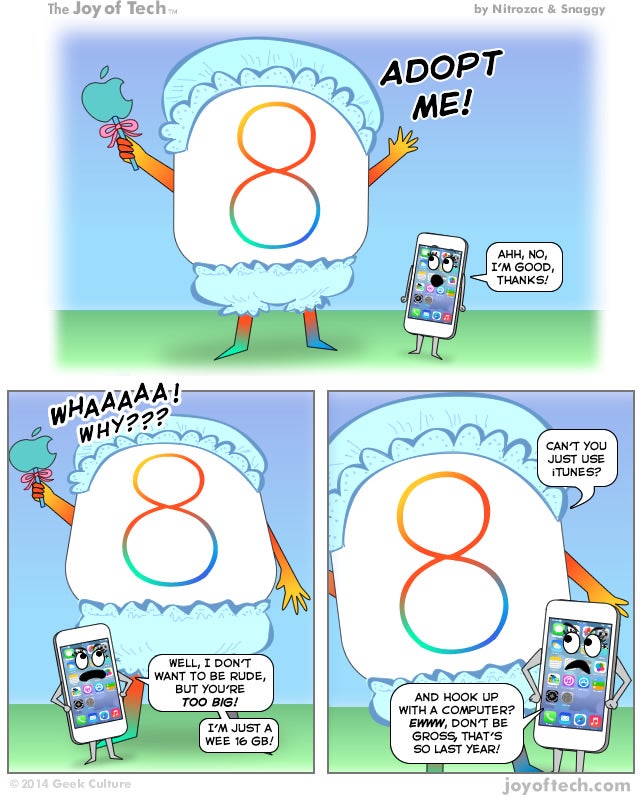 source:
The Joy of Tech