Hulu is getting ready to take on Sling and PlayStation Vue with live TV
3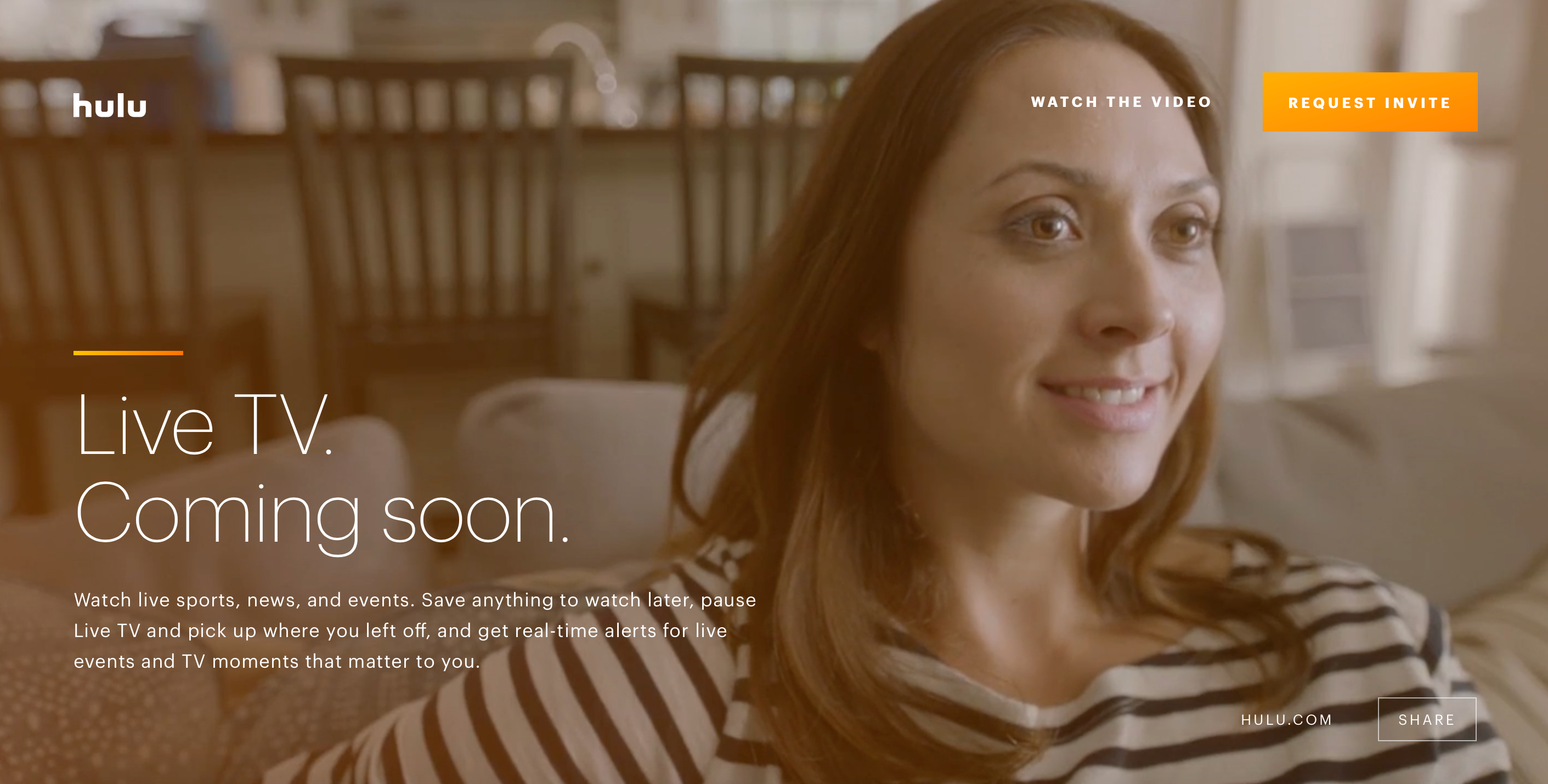 Ever since the announcement of Sling TV at the 2015 Consumer Electronics Show, Internet-based services for watching live television have been hitting the scene left and right. Although there are already three top dogs to choose from (Sling, DirecTV Now, and PlayStation Vue), Hulu is now prepping to take a stab at this increasingly popular market.
Details are currently quite scarce as the company has only released a teaser website for the upcoming service, but there are a few main points that we can talk about right now. For starters, live TV through Hulu will be be offered as an add-on as opposed to an entirely new platform. Hulu's current offerings of on-demand programming will continue to work just as they do today, but you'll soon have the option to stream live television as opposed to only being able to watch shows after they've aired.
Cloud DVR gives Hulu an edge - at least for now
Similar to its current lineup of competitors, Hulu's live TV service will allow you to pause live programming, fast-forawrd and rewind content, and get notifications for shows that you simply cannot miss. While all of this is expected of an Internet TV service in 2017, the real icing on the cake here is the inclusion of cloud DVR functionality. PlayStation Vue is currently the only other Internet TV provider that offers this feature, and while Sling is beta testing its own DVR system, this could give Hulu an edge over a lot of its competition if it can hit the ground running sooner rather than later.

Hulu is entering a young, competitive landscape
While this initial announcement is quite exciting, that's about all there is to say on the matter for the time being. Hulu has yet to outline a timeframe for pricing or availability, but you can sign up to be a beta tester for the upcoming service when Hulu is ready to roll the program out. You'll need to own an Android or iOS device, 4th generation Apple TV, or Xbox One in order to participate in the beta, but we'd expect Hulu's live television service to be available on all of its supported platforms once it exits the testing stage.
Watching live TV through Hulu looks promising right now, but we'll have to wait and see how the service actually shapes up as time goes on.
Google announced YouTube TV last month
with unlimited cloud DVR for $35/month, and while it still doesn't have an exact release either, Hulu is going to need to bring its A-game in order to stand out form this increasingly competitive crowd. Stay tuned.