Hugo Barra: 9 out of 10 of the most used Android smartphones in China's Tencent are Xiaomi
11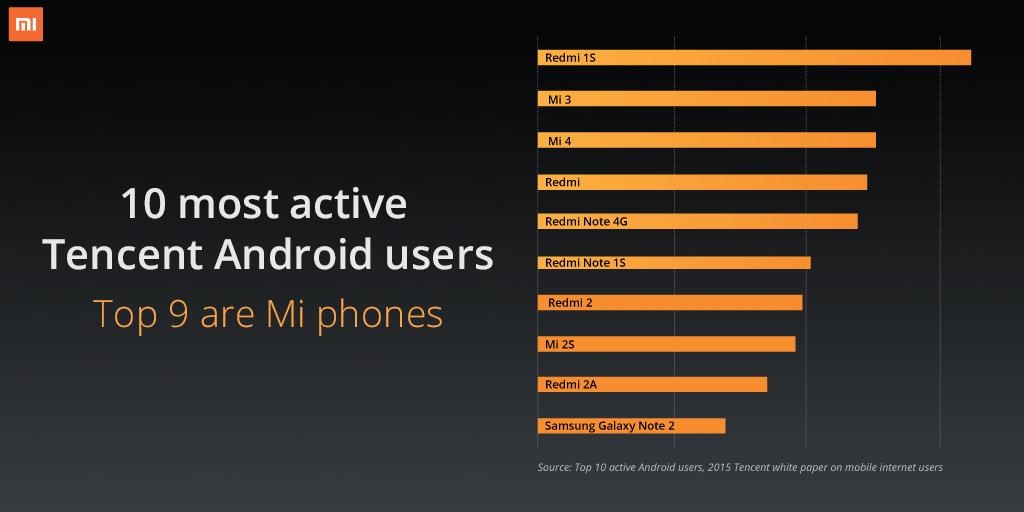 Xiaomi continues to grow at unprecedented rates, becoming a dominant player in the Asian markets in only a few years.
The business plan was enticing enough that former Googler, Hugo Barra, left Mountain View in 2013 to make the move to Beijing and become Xiaomi's Global vice-president.
Xiaomi now has some pretty cool bragging rights when it comes to Chinese social media, 9 of the top 10 most active Android devices on the Tencent microblogging service are made by the company. Number 10 is the
Samsung Galaxy Note 2
.
Tencent (or Tencent Weibo as some refer to it), is basically a Chinese equivalent to Twitter, with many of the same features found on its western cousin. Given the hundreds of millions of users that utilize Tencent's various communication products, it is pretty remarkable to see what the most active customers are using.
Such statistics certainly earn Xiaomi a tip of the hat for becoming such a pervasive brand in a large and wildly growing mobile market like China.
source:
Hugo Barra
(Twitter)