Huawei's new fast charging lithium-ion juicer charges quickly without having to pay the piper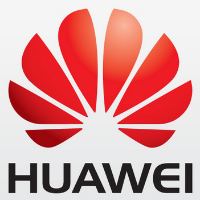 Huawei has just introduced a new lithium-ion battery that charges quickly. How quickly, you ask? A 3000mAh cell would be 48% recharged in just 5-minutes. A second prototype charges to 68% in just 2 minutes, but thus far the capacity of that cell is limited to 600mAh. Obviously, that second prototype couldn't be used at this point in time.
The 3000mAh cell being tested has a technology that allows it to be charged rapidly without shortening the life of the battery. That is one of the drawbacks with today's rapid charging systems. And it also doesn't suffer from capacity-shrinkage. That is another issue that results from today's quick charging technology.
This is apparently not ready for prime time, as a special charger is required to power up the cells. And the technology does not yet lend itself for use in a system that fits in your pocket. The quick charging works by using graphite atoms that are bound to the anode. In the video that is embedded below, Huawei removes a battery from one of its phones, and places it in a prototype charging unit, which is then plugged into the wall.
There have been some advances in battery charging, with Qualcomm and MediaTek offering Quick Charge and Pump Express, respectively. The so-called 25W "Turbo Charger" that comes with the
Motorola DROID Turbo 2
, allows the phone to be powered up with 13 hours worth of juice after just 15 minutes of charging.
source:
Computerworld
via
Engadget