Huawei's Windows Phone 8 devices won't be out earlier than Christmas
16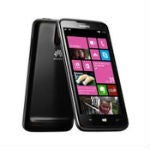 Last week, we heard that Chinese handset maker
Huawei was getting ready
to release two Windows Phone based smartphones as soon as the end of the year, but it turns out that may not be the case. Huawei made direct statements on the rumors, but it didn't exactly help to clear up too much. The path of this story has been a bit odd too.
First, there were rumors that Huawei was going to announce Windows Phone devices on September 25th, and those devices were slated for release by November or December. As you may have noticed, there was no announcement from Huawei yesterday. Apparently, Huawei didn't want to bother squashing the rumor beforehand, but was willing to say today that there had never been any plans to announce devices, even though on September 17th, the CEO of Huawei's mobile phone division had confirmed plans to release devices "by the end of the year".
Now, there is a new source saying that "Huawei's Windows Phone 8 device will meet the consumers
no sooner than
the end of December 2012." So, there are still plans, and there will be Huawei WP devices, but if you're a holiday shopper, you may want to stick with either Nokia or HTC, since they will definitely have WP8 devices on the market (and they look pretty solid too.) It does sound like Huawei is aiming for Christmas with it's WP8 phones though.