Huawei to invest $1 billion in developers, developers, developers
7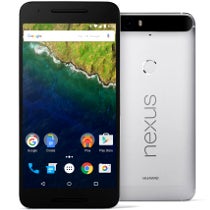 Remember the first phone announced with Force Touch pressure-sensitive display? Why, it was a version of the
Huawei Mate S
phablet, but not only it is yet to hit the market, but at the time of the announcement Huawei demoed only a few tricks you can do with this display, like weighing an orange on top of it, or pressing corners for tricks to happen. The
iPhone 6s
and
6s Plus
, on the other hand, carry a similar 3D Touch display tech, but have already sold millions, and there are already numerous apps and services,
including 3rd party ones
, that take advantage of the pressure-sensing tech there.
Well, Huawei is not willing to leave the software side of things in the dust, too, and announced that it will invest the cool sum of $1 billion over the next five years in projects supporting developers of apps, services and software for its gear.
"
The aim is to help developers create innovative services and rapidly respond to customers' business needs
," said Huawei's president of products and solutions Ryan Ding. Hopefully, some of these significant amounts will trickle down to Huawei's phone lines, and we will see new interfaces, apps and innovative services from what is now one of the world's largest handset makers.