Huawei to be the first Chinese manufacturer to both build and sell smartphones in India
2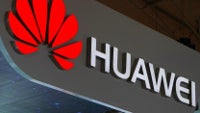 In the wake of reports claiming that Foxconn is
looking to establish
manufacturing in India, effectively moving a part of iPhone production to the country, and Xiaomi trying to build
a solid foothold
there as well, it seems Huawei might actually beat both. Reuters reports that the latter has been greenlighted by India's Ministry of Home Affairs to build and sell its own handsets in the country, which means that it's just a few final approvals away from finalizing the agreement.
India is a huge and fast-growing market, with estimates showing 150 million active smartphone users now, and predictions saying that this number will grow by 26% every year, up until 2019. This makes it an alluring target for smartphone manufacturers and that is why we often see exclusive launches for the country.
So, Huawei did already have an R&D division established in India, and a manufacturing plant, which made handsets for export only. This latest greenlight will allow the company to build and sell smartphones within the country, which should, naturally, make it easier for it to offer lower-priced products to the domestic market.
Now, whether
the rumored 5.7" Nexus
is going to be built in India – we'd wager no. Huawei is still far from fully establishing its operations in the country, and the
2015 Nexuses
should be nearing production stages any month now. Besides, we get the feeling that this exact operation in India would mainly concentrate on building exclusive smartphones for the country, though, we can't say for sure.
source:
Reuters
via
Android Central