Huawei admits half of its flagships could sport foldable displays by 2021
8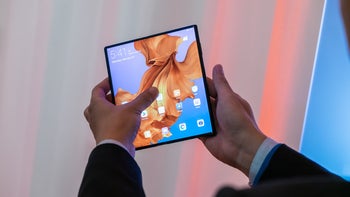 Huawei is betting pretty heavily on foldable smartphones and in a recent
interview
the CEO of the company's Consumer Business Group, Richard Yu, revealed Huawei's short-term expectations for the new device format.

Because the foldable segment is so new, Huawei's primary focus at the moment is the recently-announced Mate X, which will go on sale in June. This device, as the company openly admits, is rather expensive but as foldable devices start to gain traction Huawei expects pricing to begin falling. In fact, in just two years' time, Huawei's foldable flagships should cost no more than regular smartphones.
This gradual drop in price will also result in Huawei bringing more devices to the market and, by 2021, half of the smartphone giant's flagship offerings could sport foldable displays, with one of these being a compact device that's smaller than both the
Huawei Mate X
and Huawei P30 Pro.

Obviously, foldable devices will become increasingly more important to Huawei in the years to come. The company does, however, recognize that not everyone will be interested in the new format and that some will prefer traditional smartphones. This would suggest that regular devices, like the ones in our hands today, will be sticking around for quite some time and are under no threat at the moment.