Huawei allegedly interested in manufacturing the 2016 Google Nexus 7
20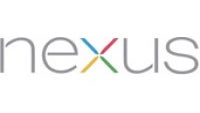 According to a new rumor, Google is planning to launch a refreshed Nexus 7 tablet in 2016, and there's a good chance that the tablet will be manufactured by Huawei. Allegedly, Google has yet to lock down Huawei as the manufacturer of the new Nexus 7 tablet, although it is said that the China-based telecommunications giant is keen on continuing its partnership with Google.
As is always the story with unofficial information coming from Asia's Weibo, make sure to treat this info with a large dose of the proverbial salt.
According to the most recent estimates, Huawei is now the third largest smartphone maker in the world by shipment volume as well as the largest smartphone maker in its home country of China. In the context of Huawei's expansion towards Western markets, the new
Google Nexus 6P
is probably the company's most important smartphone in history, a high-end device sold and promoted by Google that is likely to introduce the Huawei brand to numerous customers from Europe and North America. In many ways, you can't put a price tag on the exposure that Google is helping Huawei achieve at a global level.
The
original Nexus 7
, manufactured by Asus and launched by Google back in July 2012, was the first Nexus tablet in history and the first Nexus device that Google sold at little or no profit. Drawn by the impressive price-performance ratio of the original Nexus 7, customers flocked to the Google Play Store, making the original Nexus 7 one of the best-selling Android tablets of all time. A year later, Google and Asus launched a
refreshed Nexus 7
that offered improvements across the board while maintaining an affordable price and a great value for the money.
Since the Nexus 7 era, however, Google seems to have abandoned the idea of cost-effective Nexus devices: the latest Nexus 6P is nothing if not a premium smartphone at a premium price while last year's Google Nexus 9 - manufactured by HTC - was introduced at a price of $399.
If this rumor turns out to be accurate and Google really is planning to launch a refreshed Nexus 7, it will be interesting to see if Google will go back to its previous cost-effective model. For its part, Huawei's most recent tablet is the X2, a tablet that comes with specs such as a 7-inch display with a resolution of 1200 by 1920 pixels and a Huawei Kirin 930 SoC with either 2 or 3GB of RAM.
Recommended Stories