Huawei P30 Pro: yay or nay?
44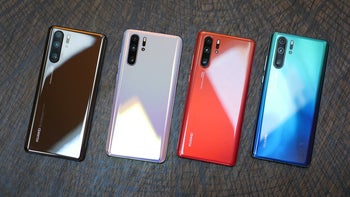 The
Huawei P30 Pro has just been announced
in 5 cool colors and with an even cooler camera module — a 5x telephoto lens that can achieve up to 50x digital zoom, a RYYB sensor for upgraded low-light photography, and even a ToF sensor on the side! We are definitely going to have some fun testing these in the following days.
As for the rest — the P30 Pro is still cutting-edge, with an in-screen fingerprint scanner, a curved display, a home-made Kirin 980 2.6 GHz processor, 6 GB - 8 GB of RAM, 128 GB - 512 GB of storage... the works. And it comes in five colors to boot — from classic black, to super-shiny Amber Sunrise red!
So yes, we are kind of excited for the Huawei P30 Pro. How about you?