How to turn GPS location tags on and off for your photos on Android
3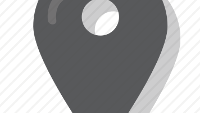 When you're first setting up your shiny new smartphone, getting into the camera and snapping a shot with its fancy sensor is likely among the first things you do. You're excited, though, so you likely skip ahead the usual first-time-set-up prompts without reading and never look back. However, it is something of a courtesy for camera apps to ask your permission to attach GPS location data tags to your photos when it is launched for the first time, so your rushing through can lead to questions down the road.
If you chose to say no (or yes) to that, then you're missing out on having concrete information on when and where a certain photo was taken, which can come in handy when your memory starts getting a little fuzzy (some apps also make great use of that info, by the way). Alternatively, the more paranoid among you might fear possible privacy breaches that such an option can lead to and would like to turn it off for good.
Either way, you're either looking to turn the handy/Big Brother-ish option on or off. Let us show you how in a few quick steps. Jump right in.
Recommended Stories