How to turn on dark mode in Chrome for Android
4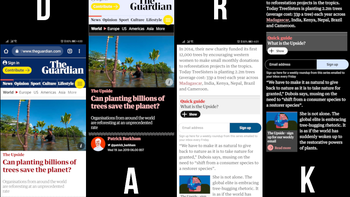 Samsung did it, Huawei did it, and Google and Apple will be employing it in the 2019 versions of their venerable mobile operating systems - dark mode needs no presentation, as anyone who has woken up in the middle of the night to read something on their phone would attest. Not only does it save your retinas from burning when ambient light is low but is also a godsend for OLED displays which consume way less power when displaying darker colors.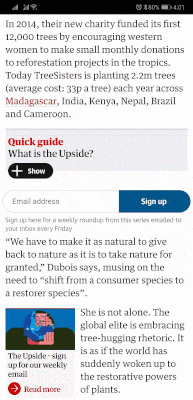 Google is not content to simply offer a dark mode option for its launcher and default apps, or provide a way for developers to turn on a generic one automatically. You can force it on your own over third-party apps as well, if you so desire, even those that haven't thought about it yet. Just go to Android Q's Settings > System > Developer options, search for the "Override force-dark" switch, turn it on, and watch the magic happen.
The magic won't happen for Google Chrome, though, no matter how much you'd like to darken its retina-piercing white background at night. Every website is different and a universal approach to the browser background could wreak havoc on your viewing experience. Or so went the official explanation for the lack of dark mode on mobile Chrome.
The tide is turning, however, and with the spring betas of Chromium, Google snuck a way to unleash the darkness, as long as you are running a version 74 or higher of Chrome for Android. Unfortunately, since forcing dark theme on websites is a hit-or-miss affair, as you will attest for yourself, Google hasn't provided an easy toggle in the browser's settings, so you'd have to hack your way through a bit.
How to turn on dark mode in Chrome for Android
1. Go ahead and type or paste
chrome://flags
into the Chrome address bar to go into the experimental browser features page;
2. A search for "dark mode" from the top bar will return two entries at the top - "Android Chrome UI dark mode" and "Android web contents dark mode";


3. Switch both options from "default" to "enabled" with the drop-down menu under each description;


4. You'll be prompted to relaunch the Chrome browser, and it will redraw the interface and any open pages into a dark theme with dark background for your viewing pleasure.
May the dark force be with you!