How to sell your phone and get the most money for it
6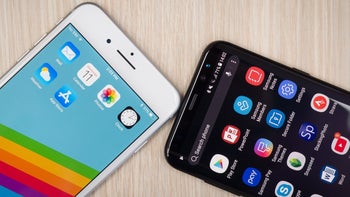 Sooner or later, the time comes to part ways with our unused devices. Maybe you've upgraded to the latest flagship, and your previous daily driver is now only as good as the money you can get for it. Or you have one that you want to get rid of, lying around in a drawer somewhere. No matter the reason you have to sell a smartphone, there are a few steps that you should take before it reaches its new owner.
Step 1.

Transfer your personal data to another device

During the time you've used it, your smartphone has collected a large amount of personal files and information, so it's essential not to lose any of it. If you're selling your current smartphone, then you'd want to move your contacts, photos and other personal files to your new phone.




If you're upgrading to a smartphone on the same platform (iOS or Android) you're probably familiar with the process, but if you need help with switching from one platform to the other, you can check our easy-to-follow guides:




Once you've secured your data on your new device, you can continue with the preparation of your old phone.
Step 2.

Unlock your phone from your mobile carrier

The only benefit of this step is that your phone will be usable by more people, which means more potential buyers. One of the main requirements for a carrier to unlock a phone is that it has to be paid in full. This means no more monthly payments, or any other obligations connected to the device. Verizon 4G capable phones are not locked, so if your phone falls into that category, skip to the next step. For the other three major carriers, here are the relevant support pages:
Step 3.

Reset your phone

It's very important to remove any trace of yourself from the device before you hand it out to a stranger. First, remove your SIM card and micro SD card, if you're using one. Then it's time for the software purge. The easiest way to do that is to use the built-in reset function that every phone has.

For Android phones, the exact menu layout might vary depending on the manufacturer and model, but you should be looking for something similar to:




Settings

>

Advanced Settings

>

Backup and Reset

>

Factory data reset

(that's the default location for Android)

On iPhone, you must log out of your iCloud and iTunes account first. If you're switching devices and you're moving to Android, then you also need to

Deregister iMessage

.

After that, go to:




Settings

>

General

>

Reset

>

Erase All Content and Settings


Factory resets can take a while, so make sure your phone has enough battery or just keep it on the charger.
Step 4.

Clean your phone and accessories

Another important step is to make your phone look as brand new as possible. Get a microfiber cloth and give your smartphone a good wipe. To avoid getting more fingerprints on it while handling it for the photos, you can put on disposable latex gloves, if you have some around. If there's more than fingerprints to remove, you can use a cleaning solution, but only for the back panel! Using chemicals or even alcohol can damage the coating of the display.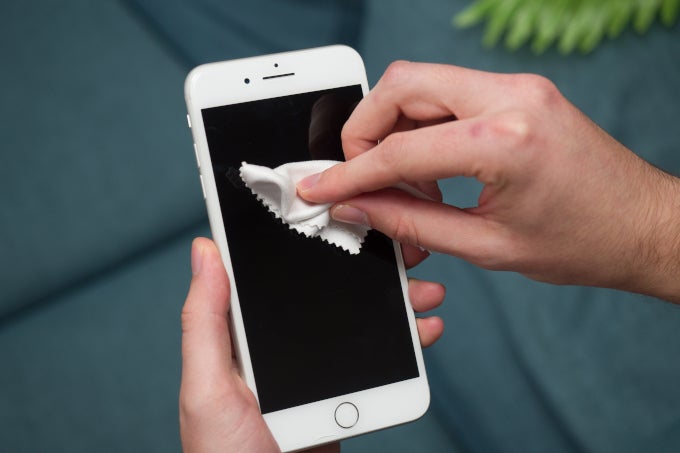 After the phone is clean, gather its accessories: SIM ejection tool, charger, and whatever else came in the box when you bought the phone. Make sure they're also clean and tidy looking. If your phone came with in-ear headphones and you want to include them, you must be more thorough with their cleaning. You can use cotton swabs and cleaning solutions, just make sure no liquid gets in the speakers.
Step 5.

Choose where to sell your phone




There are two main ways you can sell your device, depending on your needs.

If you're looking to use the funds for a new device and want the process to be as quick and easy as possible, then you can go for a trade-in. All major carriers and some retailers like Amazon and Walmart have trade-in programs. They use basic algorithms to determine the price of your smartphone, mostly based on the brand and model.




There are two things to keep in mind if you're going for a trade in. First, you'll get less money than if you sell it on your own. The difference will vary depending on your device, but trade-in estimates can often be half of what the used phone sells for, or even lower. Second, what you'll receive for your phone is store/carrier credit that you can only use at the place you've chosen.
Places where you can trade-in your smartphone
If you're going for the trade-in anyway, your can get an estimate online that can help you choose where to go:
Once you pick a place, you can continue with their process, your job here is done!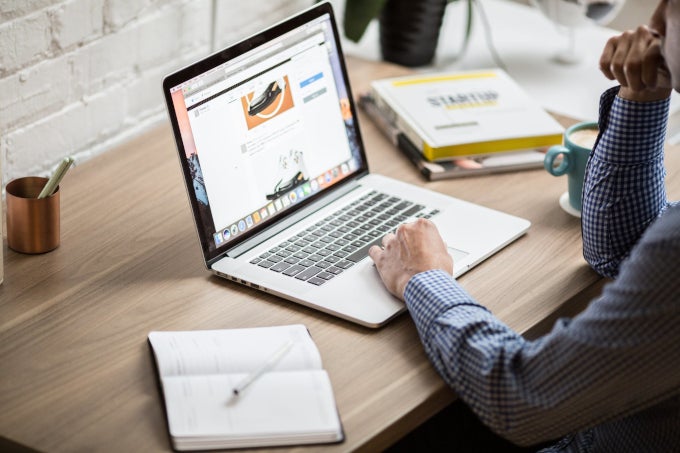 If you're not trading in, it's time to do some research online
Websites where you can sell your phone
The internet is the perfect place for buying and selling used products, so naturally there are plenty of options to choose from. Chances are, you've already used one or more of them, but in case you're not familiar with the matter, here are some of the most popular used tech markets:
eBay
Selling on eBay will give you the largest pool of potential buyers but also a lot more competition. This means it can take more time to sell the device, if there are many similar offers. The option to allow bidding on the price means that your phone will sell as close to its market value as possible.

Craigslist
If you live in a large metropolitan area and you have a popular device, chances are you'll find a buyer on Craigslist quickly. It has a section for cell phones, where people can easily search for a particular device.

Facebook Marketplace
Facebook offers something similar to Craigslist to easily connect buyers and sellers. Not as popular as Craigslist or eBay, but due to the large Facebook user base, it's still a good choice. Marketplace prioritizes location, so your offer will be shown mostly to people in your area.

Swappa
This website is focused on buying and selling tech products. It takes a set fee of $10 and uses PayPal as a payment method. It has a vetting process before approving a listing and won't allow any devices that aren't fully functional. On the other hand, that adds security for the buyers, so they might be willing to pay a bit more.

If you want to list your phone on more than one site, pay close attention to the terms and conditions that apply to your listing. For example, eBay has restrictions on canceling a listing that has bids on it.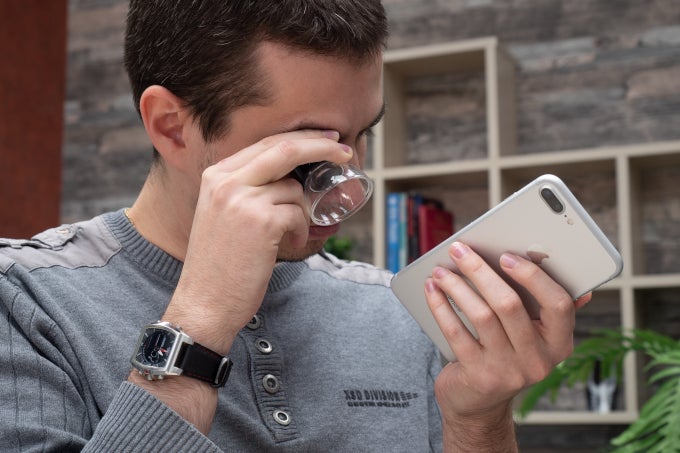 Buyers will be taking a close look at your phone if you're making the deal in person
Step 6.

Take good pictures of your phone

If you are looking to sell it online, good photos will go a long way. Make sure the photos are taken with proper lighting and are in focus. A good assortment of photos includes:
One of the phone with the display turned off, from an angle that shows if it has any scratches.
One of the phone with the display turned on, to show it's actually working and is intact.
One of the back of the phone.
Close up of the rear camera that shows if there are any scratches on the glass protecting the lens.
Any visible damage or more serious wear shown in a dedicated photo will bring you bonus points for honesty, if you value it more than a few extra dollars.
One of the accessories spread out.
One of everything in its original box (if you have it).
You can use the crop tool on your phone's camera app to keep only the relevant parts of the pictures. You can adjust the brightness/contrast if needed, but avoid using any color adjustments or filters.
Here are some photos we took with a smartphone and no special lighting equipment used:
The first picture is at an angle that allows the light to reveal if there are any significant scratches on the display. The fifth one shows a tiny crack on the chin of the phone, the only cosmetic issue with the device.
Once you're done with the pictures, put everything neatly back in the box.
Step 7.

Create a listing that's easy to read and understand

Once you've made your choice on a website, it's time to prepare the ad itself. Besides the photos you've already taken, here are some other things that are worth including in the text of the ad:
Exact model of the device and the version you have (if there are multiple storage/RAM options). You can include a link to a page that has the full specs of your smartphone (you can find those in the Phone section of our website).
The carrier you got it from (if you did) and if it's locked/unlocked. Many people aren't aware that Verizon and Sprint use CDMA networks, while AT&T and T-Mobile use GSM, so some phones won't work with all carriers. Newer smartphones (iPhone 6 and newer, Galaxy S7 and newer, for example) support both standards, but it's good to have that information anyway.
What use the device has experienced: light/average/heavy, based on your own judgement.
How long does the battery last during regular use. Battery life is one of the main concerns people have when looking to buy a used device, so it's important to give them a realistic idea of what to expect.
A list of all the things that come with the phone. Just because something can be seen in a picture doesn't always mean it's included.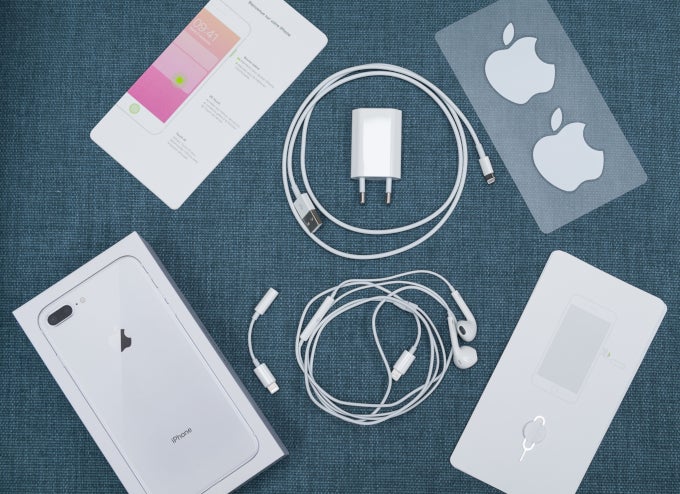 People will likely forgive you if you don't have the original stickers
Anything specific about your device that the buyer should know. If some part of it isn't working, for example.
A reasonable price. This is obvious, but we're putting it here anyway. Look around the website you've selected to see what similar phones are selling for. Consider the strengths and weaknesses of your offer and put a price that fits it. Even if you want to sell fast, avoid pricing your phone too low, people might find it suspicious and avoid your ad.
Step 8.

Post and wait

Now all you have to do is publish your listing and wait for a buyer. Be on alert for any unusual payment methods or locations if you're making the deal in person. Don't hesitate to cancel if you have any suspicion that something isn't right.