How to quickly access various settings (sound, apps, data usage, etc) on Android
14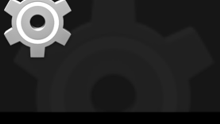 Please note: this is a tutorial for inexperienced users (beginners).
Android's quick settings menu is
easily accessible at any time
, but what if you want to access a sub-menu really fast? Well, Google lets you do that thanks to these wonderful inventions called widgets.
Instead of going through the main settings menu to reach a sub-menu (and, thus, waste precious taps), you can place a direct shortcut to the respective sub-menu on your home screen. This way, the sub-menu will instantly (and literally) be at your fingertips. Read on to see exactly how you can do that.
First of all, you need to open your app drawer (or app tray, as it's sometimes called). Once this is open, tap on the Widget button that's usually found next to the Apps one. You now need to scroll through the widgets until you find the "Settings shortcut" widget. When you find it, long-press on it - this will enable you to place a shortcut on the home screen. After you drop the shortcut, you have to decide where it will lead. You can choose to make shortcuts for any of the following sub-menus: Accessibility, Apps, Battery, Bluetooth, Data usage, Daydream, Display, Location, Notifications, Sound, Tethering & portable hotpots, Trusted credentials, VPN, and Wi-Fi. If you want, you can make shortcuts for each and every of these settings, though it's obviously better to stick to those that you think you'll be using frequently.

P.S.: this tutorial was made using stock Android 4.4.4 KitKat. Depending on what version of Android your device uses (and on how much of it has been customized by the manufacturer), some things may look and work different than in our tutorial.