How to quickly access battery stats on Android Marshmallow and Lollipop devices
10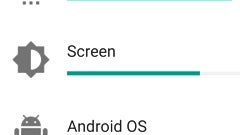 If you have a smartphone or tablet running Android Marshmallow or Android Lollipop, and you're often checking its detailed battery stats, you might want to know that there's a super quick way to access them.
Instead of accessing battery stats via the main Settings menu (which requires extra steps, plus some scrolling down), you can just do this: from the home screen, pull down the Quick Settings panel using two fingers, and tap on the battery icon - that's all you need to do to reveal battery stats, including an estimated time until the battery dies (unless you charge it), and exactly what has been using the battery since the last charge.
Now, this is not a secret by any means. However, those who are new to Android, or those who aren't usually tinkering with their gadgets may not have discovered this yet.
Mind you, we're talking about stock Android devices here. The experience on non-stock devices might be different.