How to play YouTube videos & music in the background on Android (root)
26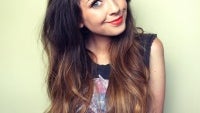 Here's the run-down - not being able to listen to media playback from YouTube while you want to do something else with your device - something other than staring at Katy Perry dancing with a pair of sharks, for example - stinks. Sure, you can pay for YouTube Music Key if you feel like it. It's a nice service - with ad-free music videos and background audio playback, you can listen to so much stuff for ten bucks a month! But only Google Music All Access subscribers have access to it, and for some reason or another, you might not be into Google Music.
Anyway, developer Pyler was up for fixing this rusty little bolt of Android's, and not only did he nail it, he made it super-easy for everyone with a rooted device and the Xposed framework installed. If yours doesn't meet these requirements, you'll have to think long and hard whether voiding your warranty is a worthy trade-off for seamless YouTube streaming.
Should you choose to do so, look up an up to date guide on rooting your smartphone - we can't write one for each smartphone on each Android version out there - and installing Xposed. In most cases, it's a walk in the park. When you're ready to proceed, turn your attention to the slideshow. Thanks, Pyler - you seriously made our lives better!