How to open compressed (ZIP, RAR, etc.) files on Android
9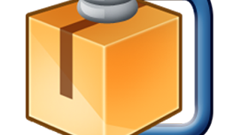 Have you recently downloaded a compressed file on your Android device, and weren't sure what to do to open it? Well, allow us to help you!
While Android doesn't offer native support for opening compressed files, you can use various third-party apps to extract them. In fact, most of these apps not only open compressed folders, but they also allow you to create your own compressed / archived files.
Here are some highly rated apps that let you open various types of compressed files (including the most popular ones: ZIP and RAR): AndroZip, RAR for Android, ZArchiver, B1 Archiver, or ES File Explorer. You can download all of them for free from Google Play - just check out the source links found at the end of this article.
Most apps that can open compressed files on Android work in the same way: they let you locate the files (either by directly searching them by name, or by browsing your device's folders via a file manager), and then simply tap on them for the decompression process to begin. For illustration purposes, we've used AndroZip in the slideshow below. Check it out:
download:
AndroZip
,
RAR for Android
,
ZArchiver
,
B1 Archiver
,
ES File Explorer