How to get rid of duplicate entries in your Samsung Android device's Contact list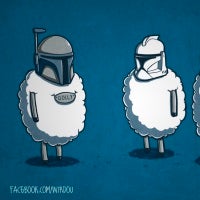 So, let's say you have one of Samsung's Android phones and you have been syncing contacts from multiple devices. No matter how carefully you manage your contact list, it will often end up crowded with duplicate entries of phone numbers, social media profiles, and e-mails - it just happens!
While we're waiting for scientists to come up with a mathematical explanation for this (like they did earlier for tangled earphones), let's see how to get rid of duplicates by merging them. It's not at all difficult, but if you have many "clones" living in your contact list, the purge may be tedious!
The next step is to press the menu button and tap 'Join contact'. In the Galaxy Note 3, this is called 'Link contact'. Regardless of how it's represented, this function will ask you to chose an entry you want to join with the first one you selected. The software automatically identifies and displays contacts that match. So, do as instructed, and you're one step closer to a duplicate-free contact list. To get rid of the rest of the clones, repeat the steps above for all of them.
Now, what if you accidentally selected a wrong contact to merge somewhere along the way? In that case, you need to use the 'Separate ontact' feature - it's located right below the 'Join Contact' function we explored earlier. When you tap on it, a minus-button will show up next to all your contacts. This button un-merges the entries you joined by accident, and they become regular Contact list items again. You can now give 'Join contacts' a second try.
Hopefully, this little tutorial will be of use to you Samsung fans out there. Users of other devices should look up apps such as
Contact Optimizer
, which happens to be on promotion as a free download for a few days.