How to get a full Google apps experience on your iPhone
9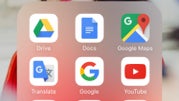 Apple and Google are going almost tit-for-tat with their mobile operating systems, offering their own alternative versions of apps for every basic or not-so-basic task you might want to do with your phone on a daily basis. Texting, browsing, galleries, notes, navigation, cloud services - there is a homegrown app on each side for these actions, but, let's face it, some of them are better than what the other offers, and vice versa, so it makes sense to have the best of both worlds.
Google's Maps, Street View and its suite of navigational apps as a whole, for instance, still runs circles around Apple's navigation solution, while the iCloud service is still more expensive and rather cumbersome compared to Google's breezy Drive and Photos combo. Safari on iOS runs better than Chrome, though, and ditto for the alternatives to Hangouts. Still, if you want to try and take the most out of the Google apps on your iPhone, or simply Googlify your Apple experience a bit more, here's what you need to do:
1.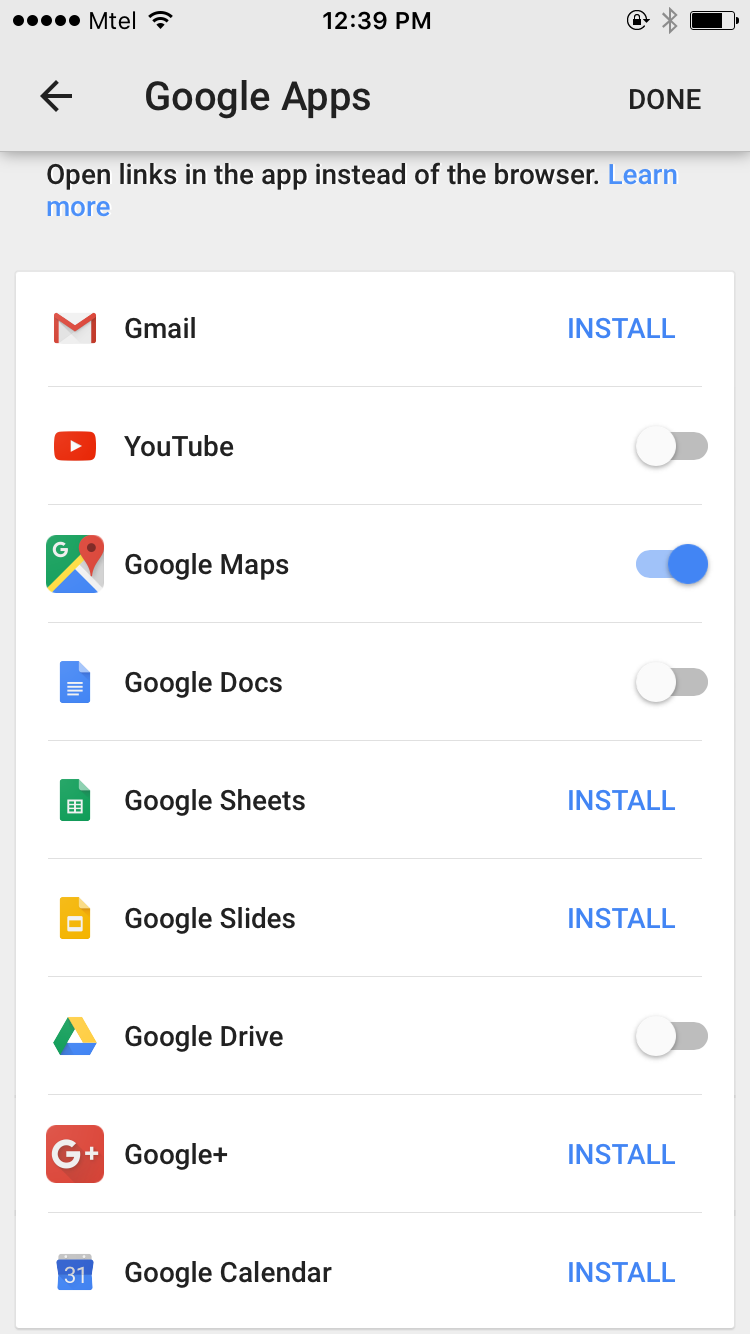 Download some of the most popular Google apps to your iPhone:
Maps
,
Keep
,
Chrome
,
Drive
,
YouTube
,
Photos
,
Newsstand
,
Calendar
, as well as
Docs
,
Slides
and
Sheets
. There are plenty more, but these are actually worth having as alternatives to Apple's own apps;
2. Since you can't replace the stock iOS app that Apple has determined to suffice for a given task, the next best thing is to use the "Open in" setting that a lot of third-party apps, including Google's ones, have in their menus. You can set URL links you get while messaging or emailing to open up in Chrome instead of Safari, for instance, which would be useful if you are a Chrome user on your desktop, and want to keep the experience on your iPhone, too;
3. Using Google Drive instead of iCloud for your document, media and other storage needs will open each file in Google's corresponding app, plus you will avoid the runarounds that iCloud gives you;
4. Google Photos lets you keep unlimited amount of pics at a respectable resolution, plus you can edit, search for, and share photos in an easier manner than with the stock iOS app;
5. It's a bit subjective if Calendar, Keep or Newsstand are better replacements for Apple's corresponding apps, as the first two lack Siri integration, of course, but the look and feel is different, so you can take them for a spin to complete your Googlified iPhone experience setup.