How to force reset a frozen/stuck Android device
26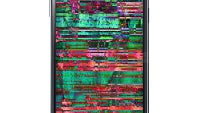 Whether it's a 2015 flagship you're holding, or an obsolete, Gingerbread-touting Android low-end, you're not immune to the whims of software and hardware. It could be that the device just freezes, or a string of actions always seems to get it stuck — either way, it's fair to say that most of us have had to deal with a completely unresponsive device at least once before.
Of course, as technology improves, glitches are becoming less and less common. Regardless, new software updates — even minor ones — are not at all guaranteed to function properly 100% of the time. That's why Android updates sent over-the-air are always distributed in stages — so as to guard against major, world-wide meltdowns if something goes haywire.
So what do you do when that happens and your device is completely unresponsive to any input? Depending on the make of the handset in question, the methods that will get your device unstuck may differ, but there are four main ones that apply to most. If not, refer to your device's manual.