How to downgrade from iOS 8 to iOS 7.1.2 without beating yourself up
22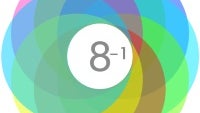 Some Apple users found themselves installing iOS 8, only to end up missing iOS 7 for a number of reasons - mostly performance and app compatibility problems. Don't worry, folks - you still have the freedom to downgrade, although it might not be there for long. Apple could disable downgrading from iOS 8 at some point in the future.
So if you are determined to downgrade and have an iPad 2 to iPad Air, iPad mini to iPad mini with Retina display, an iPhone 4S to iPhone 5S, or even a fifth-generation iPod touch on your hands, you must act now.
Before you proceed, you must be aware that downgrading your device means "restoring" it to an older software version through iTunes, which will obliterate your user data in the process. So make sure to back up your stuff first.
Speaking of backups, you should know that it's impossible to restore iCloud backups made under iOS 8 onto iOS 7. You will get an error message. Thus, only computer-made backups can be restored. With this knowledge, you can proceed to the restoration steps below.
Step 1:
Go to
this address
to check whether Apple will let you downgrade your device to iOS 7.1.2. To make sense of the website, use the device identifiers (iSomething #,#) which correspond to different Apple devices to identify yours, then check whether it's marked with a green "YES" icon. It means you can install iOS 7.1.2 if you follow the next steps.
Here's how the device identifiers correspond to Apple devices:
iPad 2 - iPad2,1 to 2,4
iPad 3 - iPad3,1 to 3,2
iPad 4 - iPad3,3 to 3,6
iPad Air - iPad4,1 to 4,3
iPad mini - iPad2,5 to 2,7
iPad mini with Retina - iPad4,4 to 4,6
iPhone 4S - iPhone4,1
iPhone 5 - iPhone5,1 to 5,2
iPhone 5C - iPhone5,3 to 5,4
iPhone 5S - iPhone6,1 to 6,2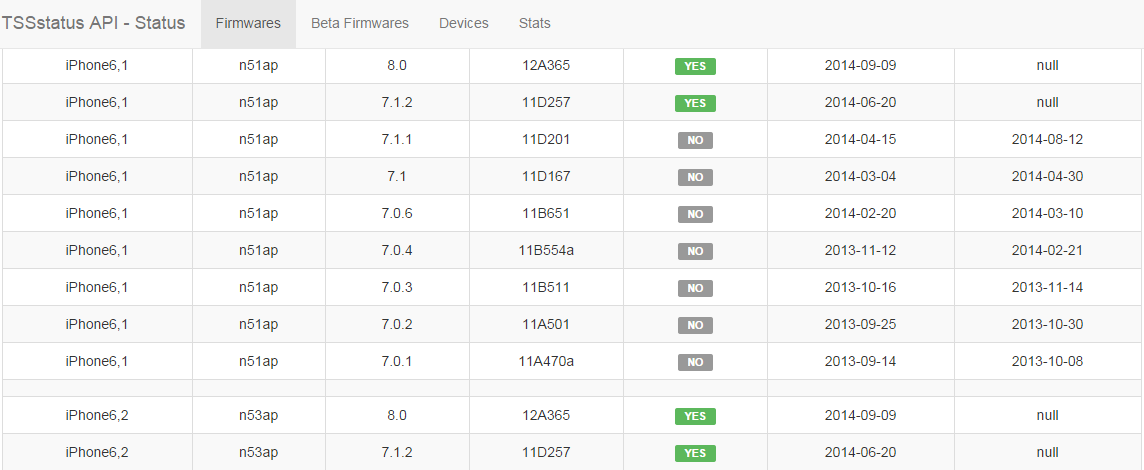 Step 2:
Are you still in the green? Great! What you have to do now is download an IPSW package which contains a build of iOS 7.1.2 for your device. Just click on the correct link and grab some coffee while the massive 1GB+ file is downloading. In case you don't know, GSM is for European iPhones, and CDMA is for US phones. And if you are in another region, it's best to check which network is supported by your telecom to be on the safe side.
Download iOS 7.1.2 IPSW:
Step 3:
Finished? Ok - connect your iDarling to your computer and fire up iTunes. Turn off the "Find My iPhone" feature if you have it enabled. Then Click on the "Summary" tab, hold Shift (if on a Windows PC) or Alt (if on a Mac). Select the .IPSW file you just downloaded, click "Restore" and the downgrading process will begin. This should get your device back on iOS 7.1.2 territory in no time!