How to delete browser history on Samsung's Galaxy Note 4 (TouchWiz browser tutorial)
15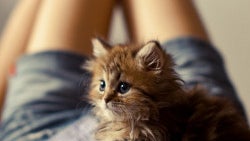 Every once in a while we tend to use our smartphones for all the wrong reasons. We visit certain cat websites, or other popular hubs, and we want this to stay a secret. However, if you've got that brand new Samsung Galaxy Note 4 that so many people are talking about, you're bound to get your friends and acquaintances to ask you to look around it and they inevitably start to poke around in that most secretive of places that is your browser.
There is just one step from embarrassment there, and as you are quickly thinking of a reason to get back your precious device, you realize that you should have cleared that browser history. After all, no one wants to know that a respectable person like yourself frequents cathub.com!
Samsung, however, seems to be playing against you as it has made clearing your Android browser history in the TouchWiz browser an unnecessarily laborious task. Settings then menus, then more menus! It's all covered up. Luckily, if you know where to tap, you can tap your way out of embarrassment fairly quickly. So with no further ado, here is how to clear your browser history on the Samsung Galaxy Note 4 (and really on any other Galaxy device with the TouchWiz browser).
Recommended Stories