How to connect a PlayStation 3 controller to a Sony Xperia Z2 (or any compatible Xperia smartphone)
23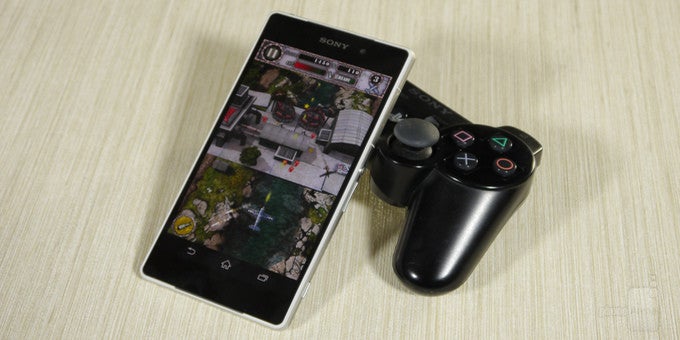 Using Sony's wireless controller for the PlayStation 3 with Android devices isn't a totally new trick. Apps enabling an Android gadget to pair with a Dualshock 3 gamepad have been around for years. These apps require root access, however, which renders them useless for a huge fraction of Android smartphone and tablet owners. Yet did you know that the Sony Xperia Z2, and a handful of other Xperia devices, for that matter, come with built-in, no-root-required PlayStation 3 controller support out of the box? Well, now you do, and once you're done reading this post, you'll know how to pair one to an Xperia device.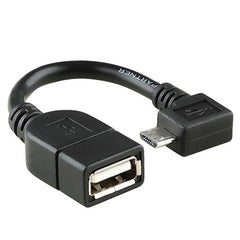 A USB on-the-go cable
Before you reach for your PlayStation 3 controller, there's one thing we have to point out – you need a USB On-The-Go cable in order to pair the controller with an Xperia Z2 smartphone. This is a cable with a Micro USB connector on one end and a full-size, female USB port on the other. It is often used for connecting USB storage devices to Android phones and tablets, by the way. Worry not – these aren't expensive. OTG cables cost about a dollar online, in case you need to buy one.
Note:
The cable is mandatory only for
pairing
the controller with an Xperia smartphone. Once that has been taken care of, you can disconnect the two and continue using the controller over Bluetooth.
With that out of the way, let's get to work! Now would be a good time to grab your Mini USB cable – the one that is used for charging the PS3 controller – as you'll need it in a bit. Got it? Good. Open the Settings menu on your Sony Xperia Z2 and choose "Xperia Connectivity". One of the options there says "Dualshock 3 wireless controller" – tap it. If this is your first time opening this menu, you'll be greeted by a tutorial screen. Otherwise, choose "How to connect a controller". You may now connect the Mini USB and USB OTG cables together and use them to connect the controller with the Xperia Z2. The wizard will automatically take you to step 2, if the connection between the phone and the accessory has been established. Choosing "Next" will enable the phone's Bluetooth and allow the controller to communicate with it over the air. That's pretty much it! Hit "Finish" to exit and disconnect the cable.
Note:
Look at step 7 in the slide show in case you're having troubles reconnecting the controller to your PS3 console.
Now you can use the PS3 controller to navigate your Xperia's UI and, of course, to play some games. Not all Android games are controller-compatible, however. We can confirm that these work: Dead Trigger, Raiden Legacy, Radiant, AirAttack HD, and Zombie Gunship. Other titles have been confirmed to work as well, including GTA3: Vice City, Sonic the Hedgehog 4 episode II, Switch Galaxy, and Max Payne. Enjoy! Basically, if an Android game is said to have controller support, chances are it should play along nicely with your Dualshock 3 controller.