How to clear the Safari cache on your iPhone or iPad
7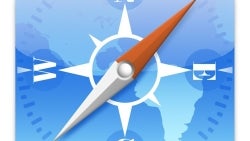 Clearing the cache that Safari uses on your iPhone or iPad can be useful in many ways. If you're new to the iPhone, chances are that you don't know how to do this yet, but don't worry, there are only a few simple steps to follow.
First of all, clearing the Safari cache on the iPhone or iPad removes all of the data that websites store on your device, meaning that more of the internal storage becomes available to your needs. Please note that if you've had your iPhone for quite some while and you're a heavy website browser, you'll be able to shave as much as a few hundred MB. Some of this data will be quick to reappear, some of it won't.
Secondly, there are times when clearing the cache can solve certain authentication errors on websites. Many browser-based services will instruct you to clear the cache if you're encountering problems, and this tutorial can help you get the job time in almost no time at all.
Step 1: From the home screen of your iPhone or iPad, go to the Settings app.
Step 2: Scroll down until you see the Safari tab, then press it.
Step 3: Scroll down to find the "Clear History and Website Data" tab, and press it.
There you go, now you have successfully cleared the Safari cache data. This may seem a trivial task for advanced users, but this article should be a good starting point for those who are new to the iPhone or the iPad.