How to check your GSM Galaxy Nexus version
10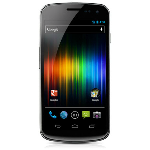 For those of you out there who have the Samsung Galaxy Nexus, but aren't on Verizon, we have a trick for you that will show you what variant of the GSM Galaxy Nexus you have with a simple app from the Market. No matter what version you have, you'll get the OTA updates directly from Google, but some will have region/carrier specific tweaks.
Just grab the GN Official Update Checker app from the
Android Market
, which will let you know what you're dealing with. Verizon Galaxy Nexus users will all see that your device is labeled as "mysid" and that your updates are not coming direct from Google, because your device needs the Verizon specific tweaks, which need to be tested by Verizon before being released. Those with GSM variants will either see the product name is "yakju", with updates direct from Google, or a variant "yakju**". The most common variant, especially for users in the US who imported a GSM Galaxy Nexus is "yakjuxw", which is a Latin American version.
This is actually something that happened with the Nexus S as well. Nothing special about the different variants, and all get the updates in the same rollout from Google, but it's interesting nonetheless.