How private data-hungry are your apps?
8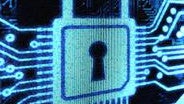 Ever heard of an app called
Clueful
? It's a privacy monitoring and advisory app from security firm BitDefender that aims to clarify which apps may be taking advantage of you by having an unnecessary peek at your private data.
For roughly a year, BitDefender has been analyzing free apps on both the Play and iTunes stores through Clueful and has gone through over 500,000 apps before they decided to release their findings. Of course, not all of the apps that
can
leak your information
will
. Nevertheless, this particular bit won't be much of a solace to many, or so we suspect.
Speaking of findings, the report names Location Tracking as the most common intrusive activity that apps undertake, at 45.41% of all analyzed apps for iOS opposed to just 34.55% for Android. Next on the list are apps that snoop on your contact list, with 7.69% of Android apps able to take this liberty, as opposed to 18.92% for iOS.
About 6% of analyzed Android apps
could
leak your e-mail to third parties and nearly 9% have access to your phone number. Moreover, 15% of Android apps have access to your device ID. These 3 categories are among the more delicious to third-party ad networks, for they allow them to send you behaviorally targeted advertisements.
BitDefender's report does go the extra yard to note that not all apps have as sinister intents – some of them
need
to have access to, say, your location, in order to function properly. What the security company notes, however, is that a poorly implemented code can indirectly affect users via leaks of sensitive information. To that end, Apple, for example, no longer allows iOS apps to read your device's unique device number.
So should you be worried, especially
with the rise of free apps as of late
? Somewhat. The 'price' of a free app is that you become the product that ensures its existence via ads. As the aforementioned study found, most of us prefer to be subjected to annoying adverts rather than pay for content. Fortunately, both platforms have gone some distance in ensuring you're as informed as possible about what you're signing up for and exactly what you're disclosing to your apps in terms of private information.
source:
BitDefender