How much did Apple and Samsung pay to battle in court?
23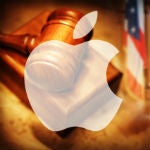 We all know that Apple is all about maximizing its profit margin, and we know that Apple won $1 billion in its lawsuit against Samsung, but Apple obviously had some fees to pay towards lawyers and experts and such, so just how much did Apple pay to win that case?
motion
to request sanctions against Samsung. So, the total bill for Apple is probably much much higher. Of course, there's a possibility that Samsung will have to foot the bill for Apple's legal fees.
Samsung also released its bill from the legal team at Quinn Emanuel, and Samsung's firm claims that the hourly rates charged were not only "consistent with prevailing market rates for attorneys of similar skill and expertise," but consistent with "rates charged by Apple's outside counsel." The numbers don't quite bear that out though.