How long do carriers store your data?
14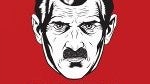 Check out this very interesting infographic that answers the question of how long do the carriers store all of the data that isn't stored directly on your phone, such as text message content and call detail records.
The one thing that people seem to do most of these days is text. This isn't just occasional texting, but texting by the thousands. Old messages almost always get deleted, whether it is to hide evidence of a night that is best not remembered or because they simple slow the phone you're using down. Now what if we told you that even after you delete those messages from your device, the content of those messages still lives on with your wireless carrier? Fortunately, only one of the nation's four largest carriers store message content.
That would be Verizon Wireless. It isn't for a long period of time, but message content is kept by Verizon for a period of 3-5 days. The other 3 carriers, T-Mobile, AT&T and Sprint don't keep message content at all. However, all four carriers do keep text message detail. This doesn't contain what was written in the text but it does show who it was sent to and when. AT&T is the worst when it comes to keeping text message detail. They keep that data for anywhere from 5-7 years. Verizon may have been the worst when it comes to keeping content from messages, but they are the best when it comes to keeping the message details, storing it for only a 1 year rolling period.
The infographic touches on so much more, such as cell tower history, bill copies, call detail records etc. This is just a little insight as to what the wireless carriers do with all of the data that you don't necessarily store on your phone. Some of the carriers are worse than the others, but they all pretty bad to be honest. Check out the graphics and tell us what you think.
source:
Wired.com
via
TechCrunch