How likely is it the iPhone 6 includes a special Beats chip inside?
24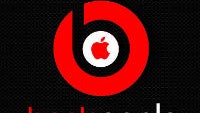 Right off the bat, this rumor feels a bit more like wishful thinking than actuality. We heard yesterday that the iPhone 6 may feature
a special Beats chip inside
, although the functionality of said chip is less than exciting. The trouble is that the chip supposedly doesn't really have anything to do with improving audio quality on the hardware. Instead, the chip would be an authentication device to form a special "handshake" between the iPhone and Beats headphones through the Lightning connector.
There is no word on if the connection would lead to any new features, but as we said at the start, the rumor feels unlikely. The problem, as far as we see, is a simple matter of timing. The general idea is that the iPhone 6 will be announced next month and released in October, which would mean that mass production must be running full steam right now in order to meet the demand at launch. Apple's acquisition of Beats didn't finalize until last week.
It just feels like there wasn't enough time for this to happen, if it requires hardware in the phone itself. If it could be done with software and the authentication chips already in Lightning connectors, we would be a bit more optimistic.
What do you guys think?